Darwin luxury hotel development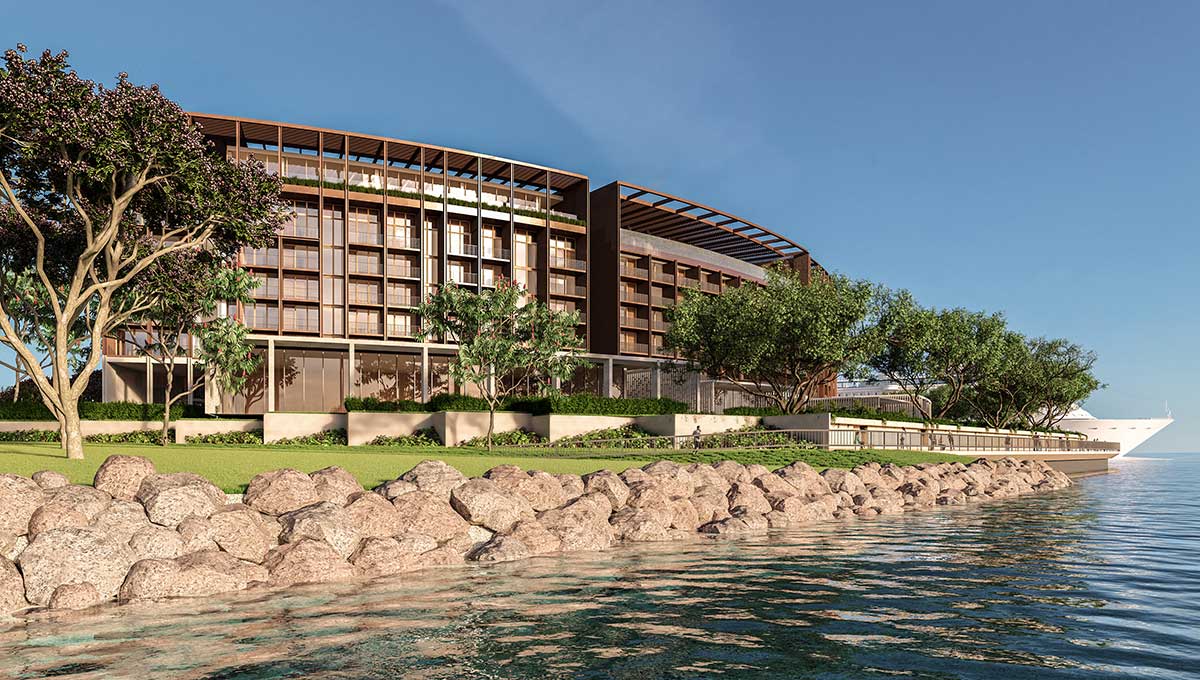 Image: Concept only.
On 3 August 2016 the Northern Territory Government and Landbridge Infrastructure Group Australia (Landbridge) signed a heads of agreement to develop a luxury hotel in Darwin.
This iconic, tropical hotel will embody the rich natural and cultural heritage of the Northern Territory, and will be architecturally designed with Darwin's tropical climate in mind.
The hotel will be located at the Darwin Waterfront precinct and will be operated by Westin Hotels and Resorts, one of the world's leading upscale hotel brands, and part of Marriott International, the world's largest hotel operator.
Landbridge is committed to engaging with local NT businesses to ensure that they are aware of, and can tender for, procurement opportunities during the construction and operational phases of the project.
Landbridge will be running information sessions for local businesses prior to releasing works packages.
For further information about the project go to the Landbridge Darwin Luxury Hotel website
To express your interest against the project go to the ICN Gateway or call 08 8922 9422.
Last updated: 07 July 2020
Share this page: