Business bulletin - 7 June 2018
Donghai Airlines touches down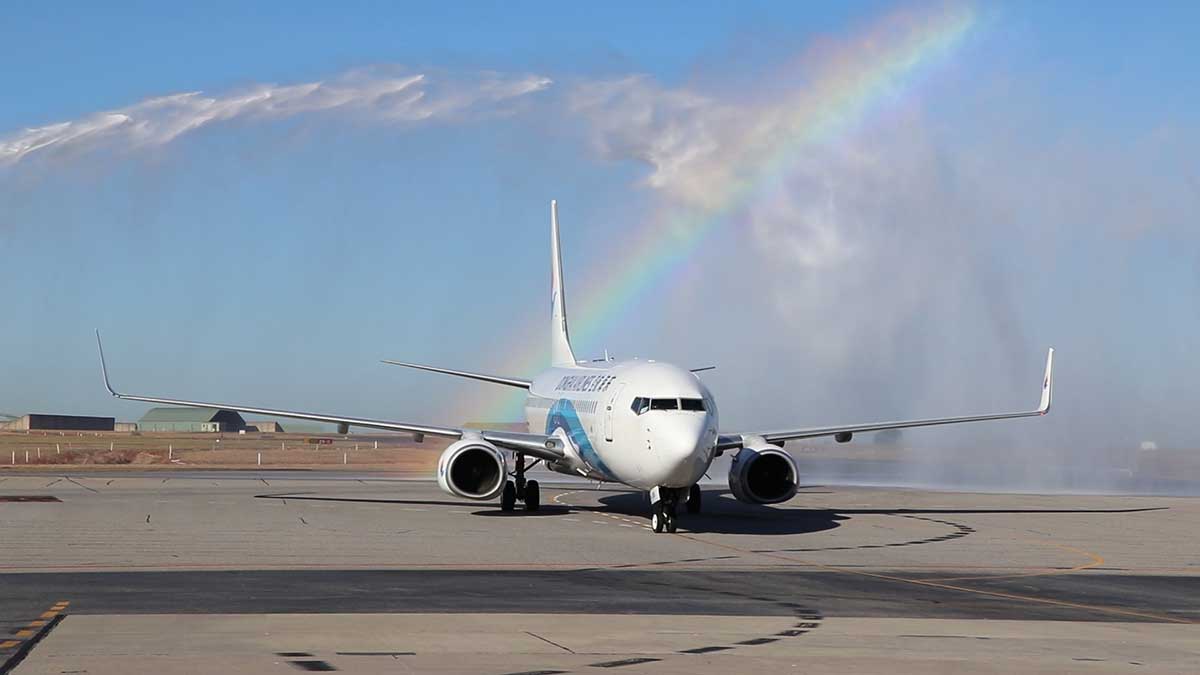 Donghai's Airlines new twice weekly service direct from Shenzen to Darwin is expected to bring thousands of new Chinese visitors to the Territory each year, create new jobs and boost the economy.
The first non-stop Donghai Airlines flight from China touched down in Darwin last week. The new route has the potential to deliver $32 million in new visitor expenditure each year, once the route reaches three flights per week at 80% capacity.
In the last calendar year alone trade between China and the Territory totalled $2.06 billion - including exports worth $1.93 billion. The new service will enable stronger trade links to develop between Shenzhen and Darwin.
Northern Territory Airports CEO Ian Kew, said the launch of the non-stop air service to Shenzhen will provide immediate economic benefits to Darwin and the Northern Territory (NT).
"Donghai Airlines commitment to the non-stop air service has already created new jobs and business opportunities for NT residents. Additional catering and ground handling contracts have been awarded to local operators and the flight crew will be accommodated in Darwin hotels," Mr Kew said.
"Importantly, these services open up new supply channels for airfreight. There will be an expected average of 1.5 tonnes of freight volume available for export / import per flight to transit time sensitive high value items between the NT and China. The first flight from Darwin to Shenzhen carried agricultural products to supply the Chinese consumer market."
Territorians can book direct return flights from Darwin to Shenzhen, China with flights scheduled to depart and return on Wednesdays and Sundays.
To book call Donghai Airlines Australian Customer Service on 1800 905 614 or go to the Donghai Airlines website
Revamped concession scheme a plus for business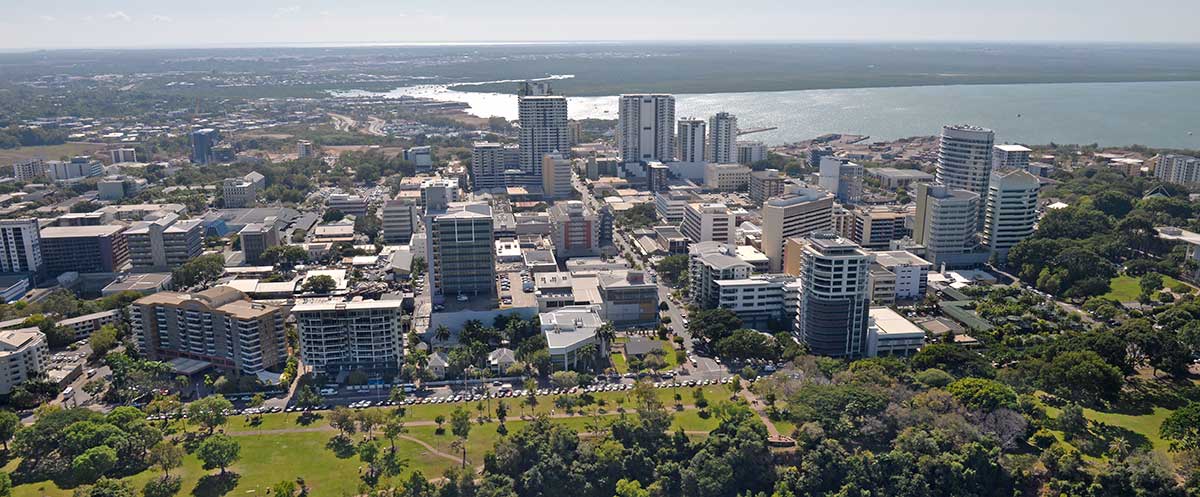 Businesses who provide travel bookings and optical goods and services for Territorians can apply to be approved vendors in delivering services with the new Northern Territory (NT) Concession Scheme and Senior Recognition Scheme.
The new schemes will replace the NT Pensioner and Carer Concession Scheme which ends on 1 July.
To be eligible, businesses must operate in the NT and hold and maintain the necessary registrations and insurances. Once approved, the details of approved vendors will be published on ntconcessions.nt.gov.au. Existing service providers are also required to apply to become an approved vendor.
More than 24,000 Territorians are members of the NT Pensioner and Carer Concession Scheme, this number is expected to grow with the introduction of the new schemes.
Eligible members of the NT Seniors Recognition Scheme, will receive up to $500 annually which they can choose to use towards the cost of travel within the NT, interstate or overseas. Members of the NT Concession Scheme will receive assistance with cost of living expenses including spectacle concessions every two years.
Members who choose to use the $500 for travel will be provided with vouchers to redeem at approved travel vendors. Members who are entitled to receive spectacle concessions can claim it on scheduled goods and services at approved optical vendors.
Terms and conditions and a code of practice will apply to all approved vendors. The code of practice promotes best practice in service provision to members, providing value for money whilst promoting and maintaining confidence in the service of approved vendors.
NT businesses providing travel booking services and optical goods and services can apply to be an approved vendor from 15 June.
Public information sessions will be held on the following dates:
Travel service providers - 7 June
Optical service providers - 8 June.
For more information about the new schemes or to attend an information session please email ntconcessions@nt.gov.au
$69 million stimulus program progress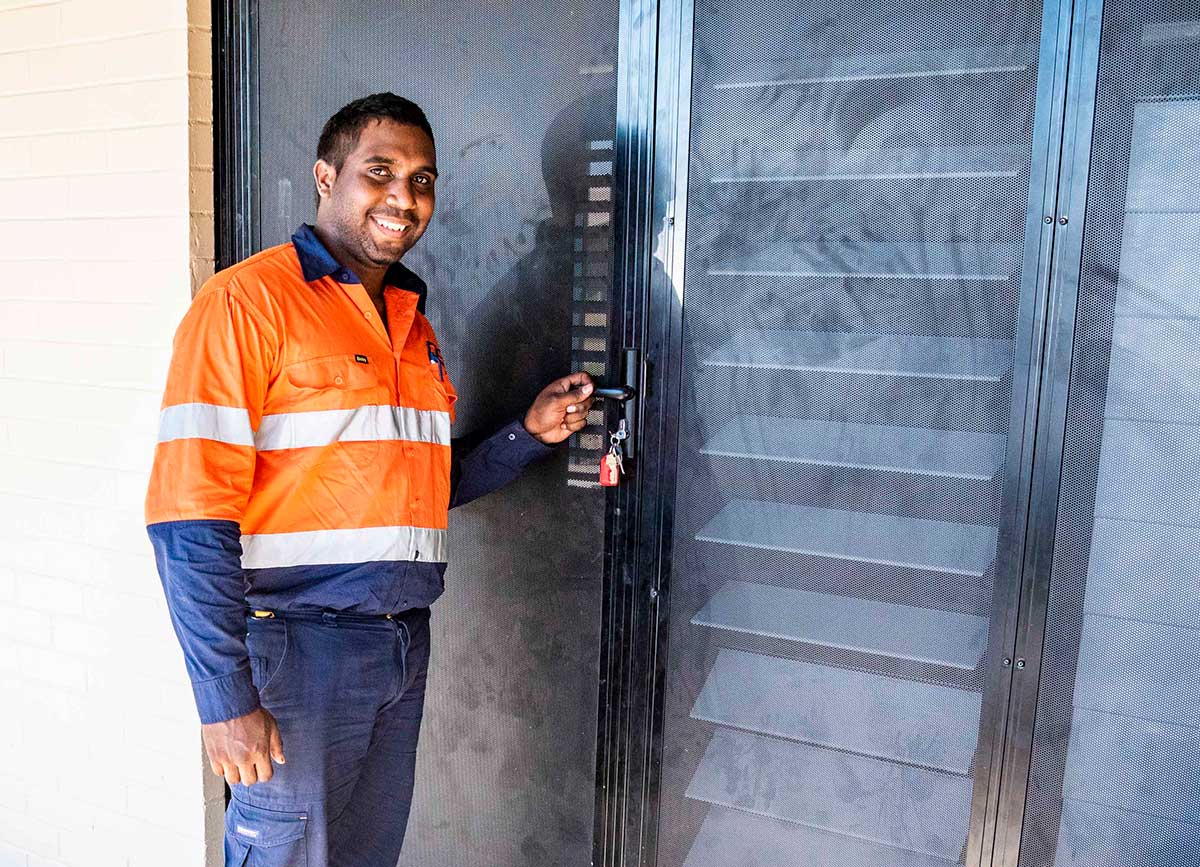 A family of three which has been on the waiting list, has found its new public housing home, following significant work under the $69 million stimulus program.
The Driver home had been vacant for around two months, and has been returned to housing stock with new flooring, kitchen and bathroom, driveway and roof and painting throughout.
More than $12 million worth of public housing upgrades have been completed under the $69 million stimulus package, with a further $29 million worth of work underway.
While the program aims to create an immediate economic injection into the construction industry, and support local jobs, public housing tenants have also been impressed with the improvements which provide greater liveability and help give them a sense of pride in their homes.
The work has included the installation of new kitchens and wet areas, concrete driveways, as well as refurbishments including repainting and roofing upgrades.
Work is also progressing in town camps as part of the stimulus program, with vacant housing upgraded for use as transitional accommodation, while further upgrades and repairs are undertaken on several properties.
The program aims to create local jobs, and this is certainly the case in town camps, where some workers are completing the renovations on the homes in which they will be residing.
Desmond Minyingma has been working on the housing upgrades in Minmirama.
"I'm going to be moving into this house, and it's going to be awesome… just me, my mum and a cousin of ours," he said.
For further information about the $69 million stimulus program go to the Department of Housing and Community Development website
Thumbs up for business growth
Bula'bula Arts Centre has stepped up their online presence enabling them to share their rich culture and art with new national and global markets.
Based in the remote Top End community of Ramingining, Bula'bula Arts Centre originally operated out of a caravan and shared one phone with the entire community.
The art centre has continued to grow and is now one of Australia's most significant art centres with works from highly recognised artists in national and international collections.
They recently completed two Business Growth programs which helped the art centre capture new audiences.
CEO of Bula'bula Arts, Hilary Crawford said a small business champion visited their community in 2016 and told them about the Northern Territory Government's Business Growth Programs.
"The small business champion was fantastic. She assisted us in identifying areas for growth and development and made us aware of other funding streams available."
They completed a Business Planning Program which provides businesses with a structured plan and timeline as well as the Digital Solutions Program which offers businesses assistance in website design, maintenance and digital marketing.
The programs helped the arts centre to develop a strategic business plan, rebuild their website and upgrade technologies to capitalise on tourism opportunities and increase sales.
Support from the Business Growth programs has also enabled Bula'bula Arts to access the Australian Government Indigenous Visual Arts Industry Support program, which assists them to employ around 150 staff.
To find out what support is available for your business go to the start. run. grow. website
Tender care for your business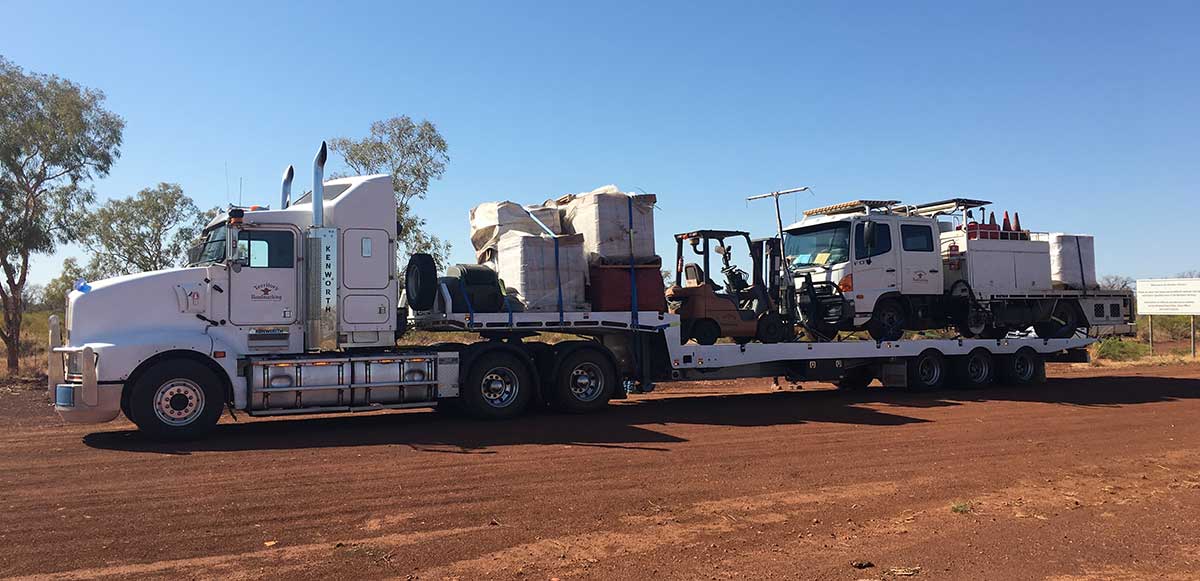 Leah Lambert found a simple way to give her business tender loving care.
She used the Northern Territory (NT) Government's Business Growth Program, Tender Solutions to learn more about how to submit tenders for work.
"It was very useful," says Leah, owner of Katherine-based Territory Roadmarking. "We would highly recommend it."
Drawing up tenders is a crucial but challenging part of business - and can take up a lot of precious time for a small business.
The Tender Solutions program, which is administered by the Department of Trade, Business and Innovation, offers businesses, not-for-profit organisations and Aboriginal enterprises support in tendering for work.
It's a way to learn how to:
prepare tender submissions and address tender criteria
develop a tender response library and other resources to help improve efficiency
use the NT Government's quotations and tenders website.
Benefits include gaining a better understanding of the requirements of tenders; developing sound tender practices; and identifying and addressing legislative and regulatory obligations.
Leah found the program useful.
"We think that we are more thorough and confident putting our tender responses together," she says.
A small business champion provided Leah with advice and support about the Tender Solutions program
"We were allocated a small business champion through the NT Government, and also received a consultant directory for us to choose a consultant.
Leah learnt how to develop comprehensive responses to showcase the full capabilities of the business, such as an organisational chart; CVs for key personnel; bank referees; local content; community involvement; past experience; photos; KPIs; project profiles; project risk management; WHS risks and contingencies; and environmental and quality control.
Territory Roadmarking, which was established in Alice Springs in 1984 and moved to Katherine in 2007, offers pavement marking services on roads, aerodromes, carparks and sports courts.
Services include audio tactile linemarking and installing raised reflective pavement markers.
The company employs seven local full-time staff.
If you'd like to discuss ways to improve the profitability, sustainability or capability of your business contact the small business champions team on (08) 8999 5479.

Last updated: 23 April 2019