Business bulletin - 5 July 2018
Business update: Smart Energy Grants
More than 2,500 Territorians have now accessed the Smart Energy Grants program to make energy efficiency improvements to their home or investment property.
The program is part of the Northern Territory Government's long term renewable energy strategy to reduce the cost of living, create work for Territory businesses and drive economic development.
Over 200 local businesses have participated in the program so far contributing an estimated $14 million to the Territory economy.
In this week's business update we catch up with Friendly Pool and Spa Care to talk about the positive impact the program has had on their business.
Defence boost to Territory jobs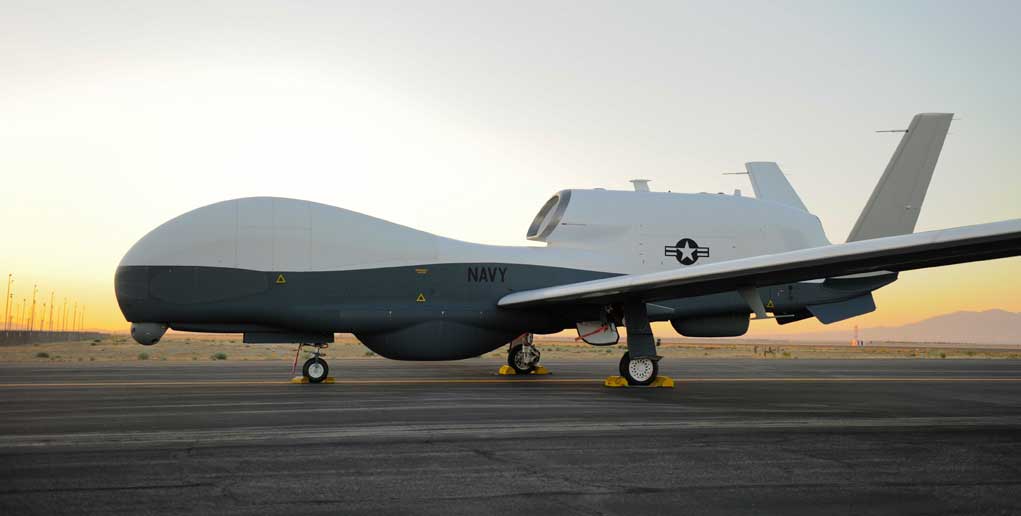 A major defence investment by the Australian Federal Government will create jobs for Territorians and strengthen Australia's maritime boarders.
The Australian Government will initially invest $1.4 billion in the acquisition of six Northrop Grumman MQ-4C Triton Unmanned Aerial System (UAS).
The six Tritons will be home based at RAAF Base Edinburgh near Adelaide, however a number of these will also operate out of the Forward Operating Base at RAAF Tindal in the Northern Territory, undertaking launch and retrieve activities (including refuelling) as well as some unscheduled maintenance.
As part of the initial $1.4 billion investment in the Triton System, the Australian Government will invest $364 million for the construction of new operational and support facilities at RAAF bases Edinburgh and Tindal.
The project is expected to create about 70 jobs across the Northern Territory and South Australia.
The Northern Territory will benefit from the estimated $20 billion of Defence construction projects. There is a significant pipeline of infrastructure works identified or commenced that will provide jobs and economic opportunity for Territorians over the next two decades. This will now include new facilities specifically to support the MQ-4C Triton Unmanned Aircraft System (UAS).
The Triton is a high altitude long endurance (HALE) aircraft that will be used for maritime patrol and other surveillance roles. The Triton is a remotely piloted aircraft and will be flown by qualified Air Force pilots from a ground station, supported by a co-pilot.
Supporting missions up to 24 hours, the Triton is equipped with a sensor suite that provides a 360-degree view of its surroundings for over 2,000 nautical miles.
The first of the Triton aircraft is expected to be introduced into service in mid-2023 with all six aircraft planned to be delivered and in operation by late 2025.
Defence Industry Support Awards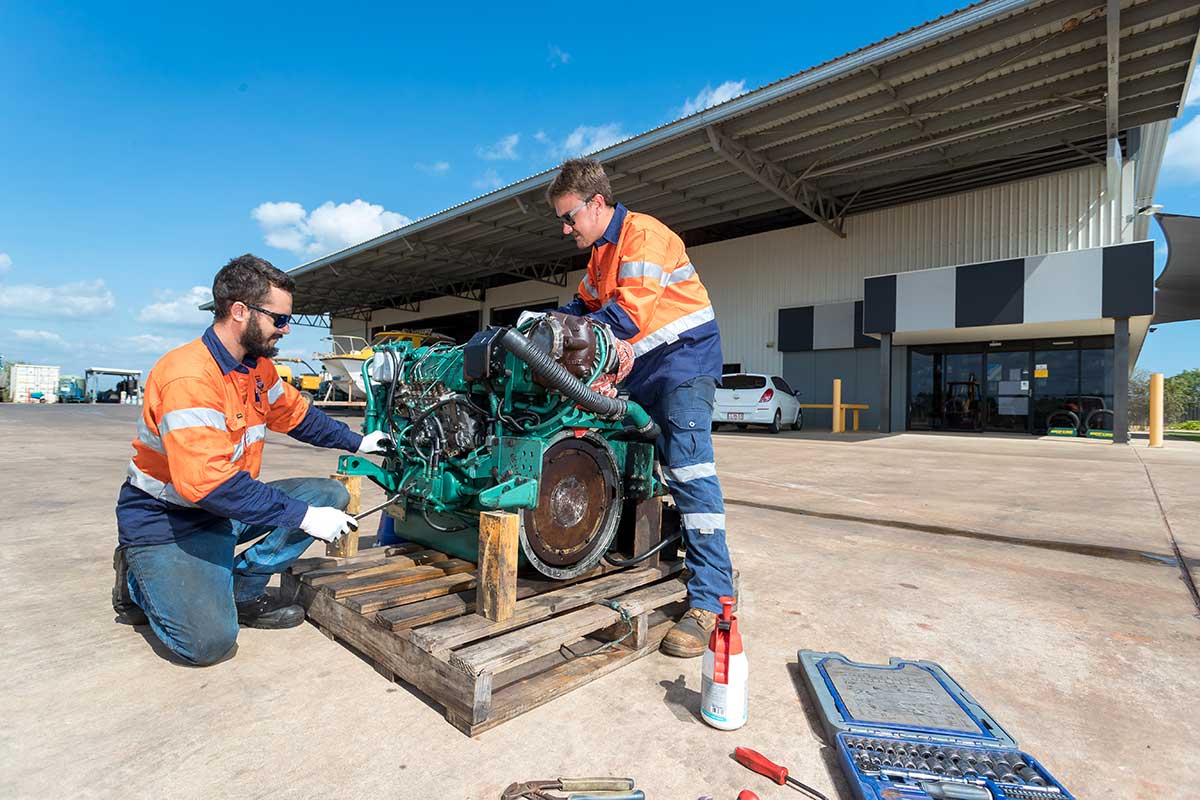 Local businesses that have made an outstanding contribution to the Northern Territory's Defence Support Industry are being sought for this year's industry awards.
The Northern Territory Defence Support Industry Awards, which were officially launched in Darwin last week, recognise the important role businesses play in supporting the Army, Navy, Air Force and Australian Border Force in the Northern Territory.
The Northern Territory has a very significant defence presence with more than 7% of the permanent Australian Defence Force based here.
This presence provides many opportunities for local business to provide support. The goods and services supplied by these businesses range from support of high tech Defence platforms and equipment to basic repairs and maintenance of facilities.
Kerryn Smith, CEO of the Australian Industry Defence Network-NT said local businesses are a key part of building our nations capacity to service key infrastructure and platform programs across the maritime, land and aerospace sectors.
"As we enter into a time of unprecedented growth within the Defence industry in the Northern Territory, it is important that we also recognise the businesses who work in this market and who support the growth of the industry."
The awards are designed to enhance the winners' reputation amongst industry peers locally and nationally, as a business that has made an outstanding achievement in helping to grow this important Defence sector.
"History shows that past winners of this award are growing through bigger and better things," Ms Smith said.
"Katherine based business Crowhurst Engineering, who won the Chief Ministers Award for Excellence in Defence Industry in 2016 are now a key partner in the Crowhurst Goodline team and have continued to increase their share of defence business," she said.
All small to medium sized businesses based in the Northern Territory and working in the Defence industry sector are encouraged to nominate themselves or another business for the awards.
For more information and to nominate go to the Northern Territory Government website
The awards will be presented at the AIDN-NT Gala Dinner on 10 October 2017 which coincides with the Northern Australia Defence Summit.
Central Australia looks to the sky
Alice Springs is one of nine regional centres in the running to be home to the new Qantas Pilot Academy.
The academy has the potential to create immediate jobs in the Red Centre, create employment pathways for locals and boost the local economy.
Figures released by Qantas last month show that the national carrier contributed more than $5 billion to the economy in regional Australia in the 2017 finical year, and supported more than 40,000 jobs.
The academy, due to open its doors in 2019 is part of the Qantas Group's plans to build a long term talent pipeline for its airlines and meet the increasing need for skilled aviators in one of the world's fastest growing industries.
More than 60 regional cities put forward a proposal and nine regional cities across Australia, strongly supported by state and territory governments have been selected to move to the next phase of the process, they include:
Alice Springs, Northern Territory
Bendigo, Victoria
Busselton, Western Australia
Dubbo, New South Wales
Launceston, Tasmania
Mackay, Queensland
Tamworth, New South Wales
Toowoomba, Queensland
Wagga Wagga, New South Wales.
The Qantas Group Pilot Academy management team will visits the nine cities in coming weeks and meet with community leaders, suppliers and airport operators to further evaluate the feasibility of each location.
Qantas Group Pilot Academy Executive Manager, Wes Nobelius said cities could still be in contention to host a second academy if the demand for pilots was strong enough – including training for foreign students on behalf of airlines overseas.
"We think there could be enough demand from the broader industry for us to train up to 500 pilots a year, and to do that we're likely to need two separate academies because of the practical realities of trying to do that much training in a single location.
"The applications from cities that we've seen through this process show regional cities have the capacity to help make Australia a regional hub for pilot training, and the potential benefit that could bring for local economies is huge," he added.
A final decision on the academy's location is expected to be made later this year.
Check out the video submission for Alice Springs.
Full STEAM ahead for local construction jobs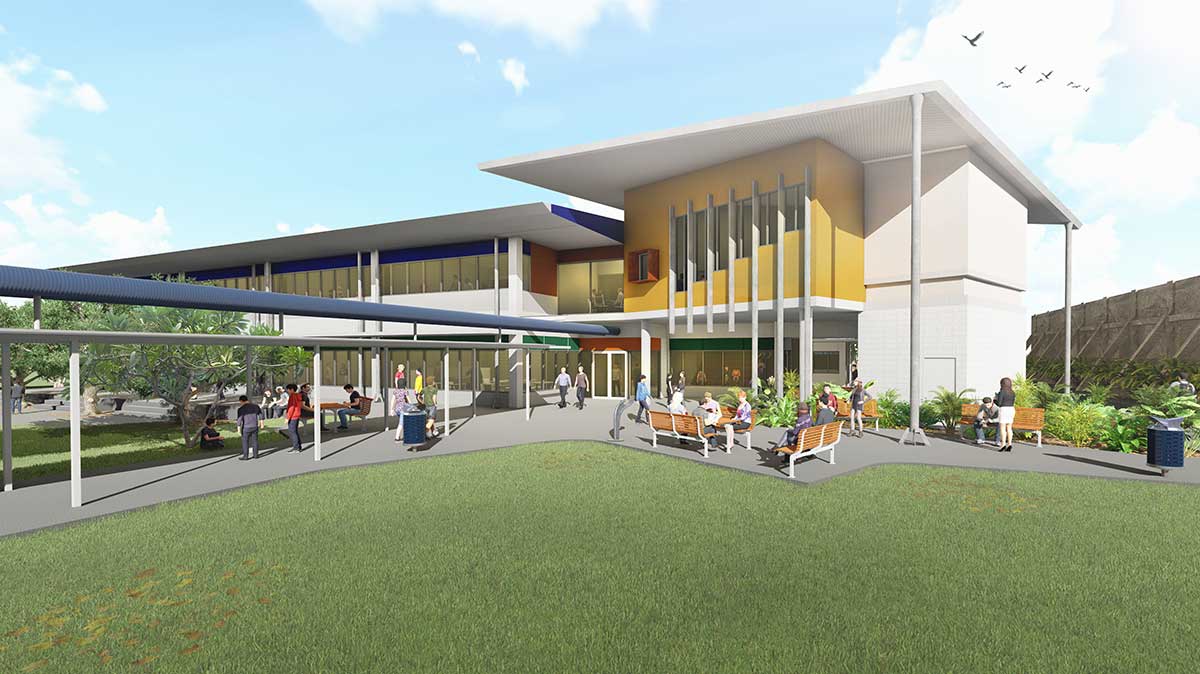 Artist impression of the STEAM Centre
Construction of a state-of-the-art STEAM Centre at Darwin High School is expected to support more than 300 local jobs in the next year.
Darwin construction company Sunbuild was awarded the $15.9 million tender last week to construct the Science, Technology, Engineering, Arts and Mathematics (STEAM) Centre.
Once complete the state-of-the-art facility will have 15 inter-connected classrooms over two levels, including a hands-on workshop and house up to 400 students at any one time.
The centre will also be accessible to over 2,000 students on the Bullocky Point Education Precinct, including students enrolled at the NT School of Distance Education during residential programs.
Sunbuild Construction Manager Jim Eadie said his company was proud to have won the tender to develop the prestige school project that will serve Darwin students for years to come.
"All labour on the project will be from local firms with an emphasis of increasing Aboriginal engagement throughout the life of the project," he said.
"The project will be carefully programmed and detailed to avoid any impact on the operation of the ongoing activities of the school. Sunbuild will be working outside normal school hours to ensure this is achieved."
Demolition work of some existing workshops and classrooms is expected to begin over the school holidays to make way for the new STEAM Centre.
Construction is scheduled to continue until mid-2019.

Last updated: 09 April 2019