Business bulletin - 30 August 2018
New program to support high growth Territory businesses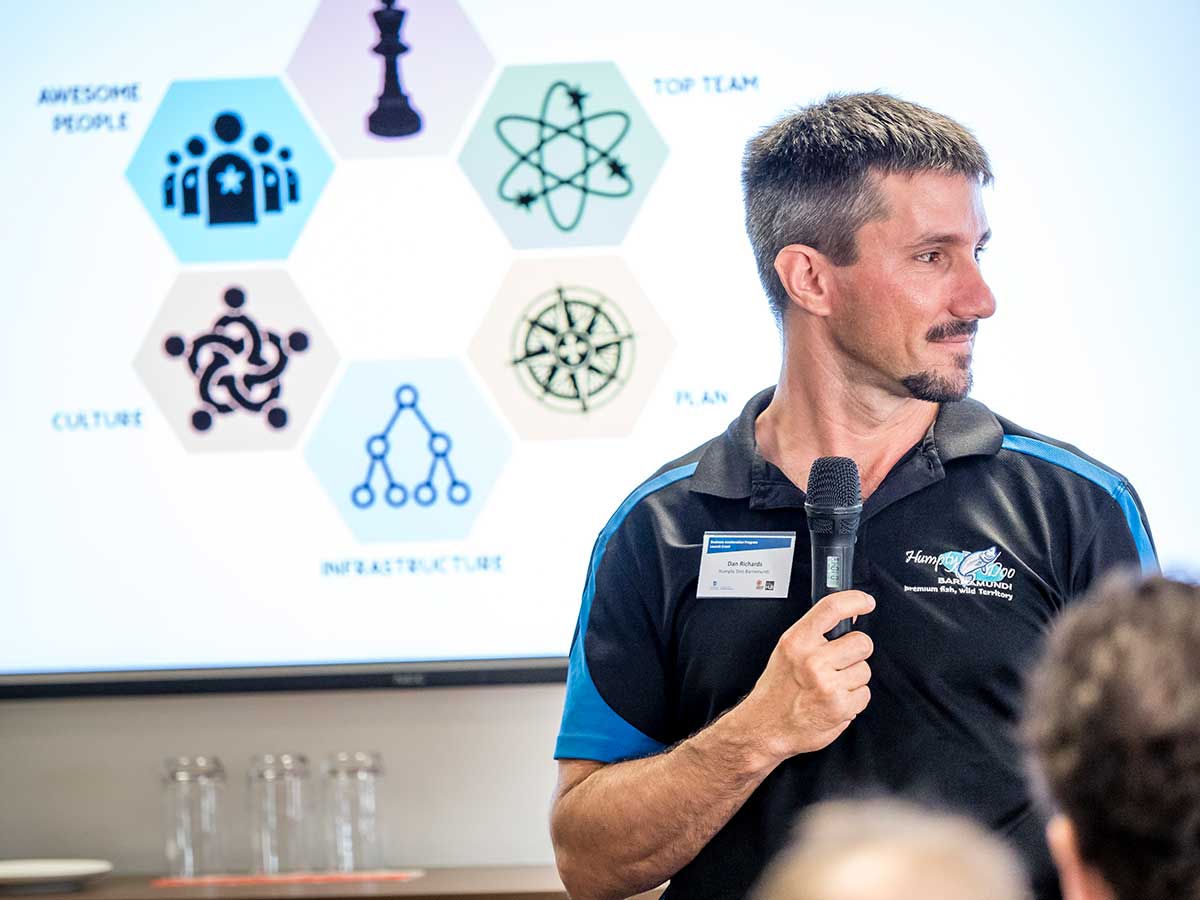 The Business Acceleration Program (BAP), to support high-growth potential Territory small to medium enterprises (SMEs), was launched last week by the Minister for Business and Innovation.
With SMEs accounting for 99.8% of the Northern Territory's (NT) business sector, high growth potential SMEs are one of the Territory's greatest opportunities to grow private sector investment and create jobs.
The program is for CEOs, managing directors and executives of NT-based companies with at least $1 million in revenue and 5 to 200 employees.
BAP allows participants to engage with world leading growth expert Dr Jana Mathews and a team of proven entrepreneurs from the Australian Centre for Business Growth (AUCBG).
Participants are taken through a growth clinic and a series of growth modules designed to provide businesses with the clarity they require to analyse their business, develop opportunities and address barriers to expedite growth.
The AUCBG has been delivering world-class business growth programs to executives since 2014 and is currently working with governments of South Australia, Western Australia, Queensland, and the ANZ bank, to offer clinics and a three module growth program to CEOs and executive team members.
The AUCBG reports that the first ten companies in the program increased their revenue by 149%, profit by 419% and added 415 jobs in the three years since completing the program. Since completing the growth clinic, 140 companies have collectively increased revenue by $400 million, profit by $65 million and added 777 new jobs.
Dan Richards, General Manager of Humpty Doo Barramundi, highly recommends the growth clinic and explains
"It outlined the questions I need to answer as a leader, the frameworks to utilise through the growth journey and the characteristics needed from the leader of a growth company."
"We plan to maintain our rate of growth over the next seven years, and we now better understand what's inhibiting our growth and some tools we can implement to achieve it."
Dan believes that the clinic provides a valuable framework for achieving growth in your company.
"The opportunity to learn from the growth experts and other CEOs in the clinics is a good investment of your time."
Applications for the Business Acceleration Program October growth clinic are now open, closing Monday 17 September 2018, or when fully booked.
Further growth clinics will be held in November, in Alice Springs and Darwin.
For more information go to the Australian Centre for Business Growth website
The Territory to expand ties with China

One of the largest business delegations from the Territory is in China this week for a program of business and industry meetings and events.
Led by the Chief Minister Michael Gunner the visit to encourage southern China government agencies, industry and businesses to 'look even further south' to the Territory - the delegation will promote greater two-way trade, investment, education and tourism collaboration.
Donghai Airlines, based in Shenzhen, commenced direct flights from Shenzhen to Darwin on 30 May 2018. Currently at two flights per week the service is expected to expand to three flights in the near future.
"Darwin is the capital of northern Australia and now has the fastest flight and shipping times between China and Australia," said Michael Tennant, Chief Executive Officer, Department of Trade, Business and Innovation.
"This delegation is an opportunity for both Territory and Chinese businesses to understand and explore opportunities to partner and build relationships for two-way trade (imports and exports), investment, tourism and education.
"The Territory and China share interests across a range of sectors including energy and resources, agribusiness, property, international education, major infrastructure projects and tourism.
"This is a unique opportunity and one we can't let slip past. We are serious about developing greater business cooperation with south China and beyond."
"Our local businesses, chambers and industry associations have provided fantastic support to our efforts and the size of the delegation we are leading to Shenzhen is testament to that," Mr Tennant said.
The delegation numbering around 80 people is made up of some of the Territory's most influential firms as well as government and industry representatives.
The business mission to China will be the first time the Territory's new brand with the theme 'boundless possible' has been used in an international setting after launching last week.
The business delegation is coordinated by the Northern Territory Government Department of Trade, Business and Innovation and Darwin Major Business Group in conjunction with Austrade.
Counting down to October Business Month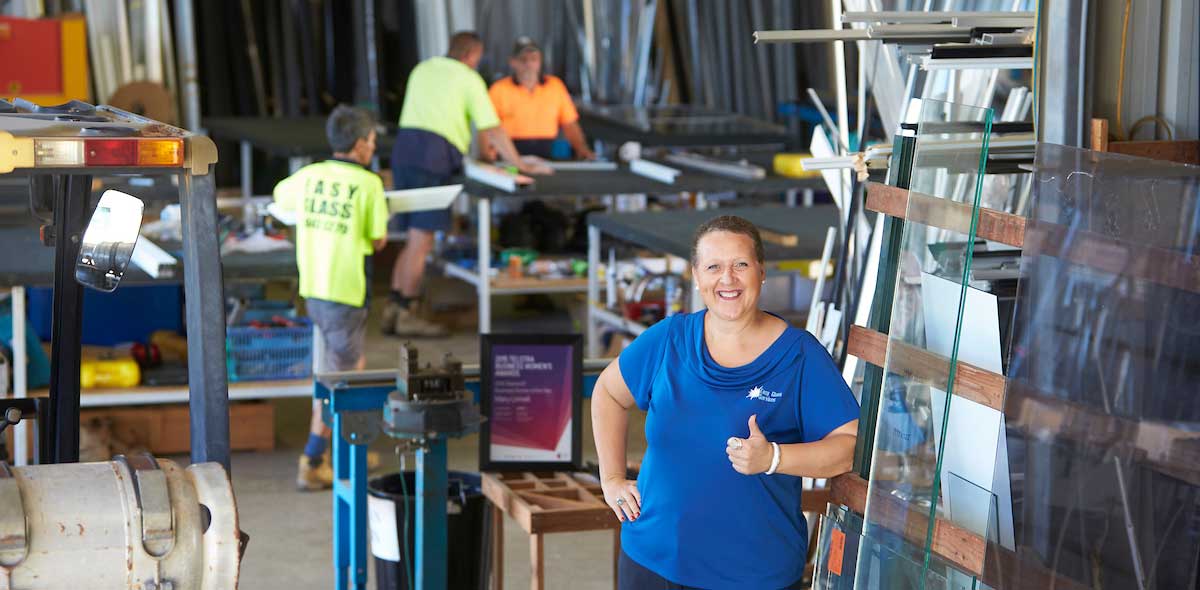 October Business Month (OBM) is a key event in the Territory's business calendar and part of government's support for small business.
This year, OBM 2018 will provide the local small business community the opportunity to learn about innovation, Territory business success stories, leadership, motivation, inspiration, social media marketing and the art of business.
A stellar line-up of keynote speakers and around 180 events are planned across the Territory.
Mary Linnell, owner of Easy Glass Services, is a local business success story and motivational speaker. Mary won the Telstra NT Business Woman of the Year Award and NT Entrepreneur Award in 2015 for leadership and innovation in the construction industry. Mary also received the prestigious Master Builders NT Women-in-Construction Award.
Two years ago, Mary shared her story with October Business Month attendees. This year, she is looking forward to hearing from keynote speakers, and local business heroes.
"The speakers are always very interesting, whether they speak about micro or macro business, they bring perspective and worldly experience," Mary said.
"Sometimes, it's just about finding a kindred spirit. Whether you are new in business and need some advice or compassion, or you're an old tooth in need of support, you can always find some guidance and inspiration at OBM."
The countdown to OBM has begun, with the 2018 OBM calendar being launched on 12 September.
To receive the latest updates on OBM and the online calendar please join our mailing list
Boosting the Territory's population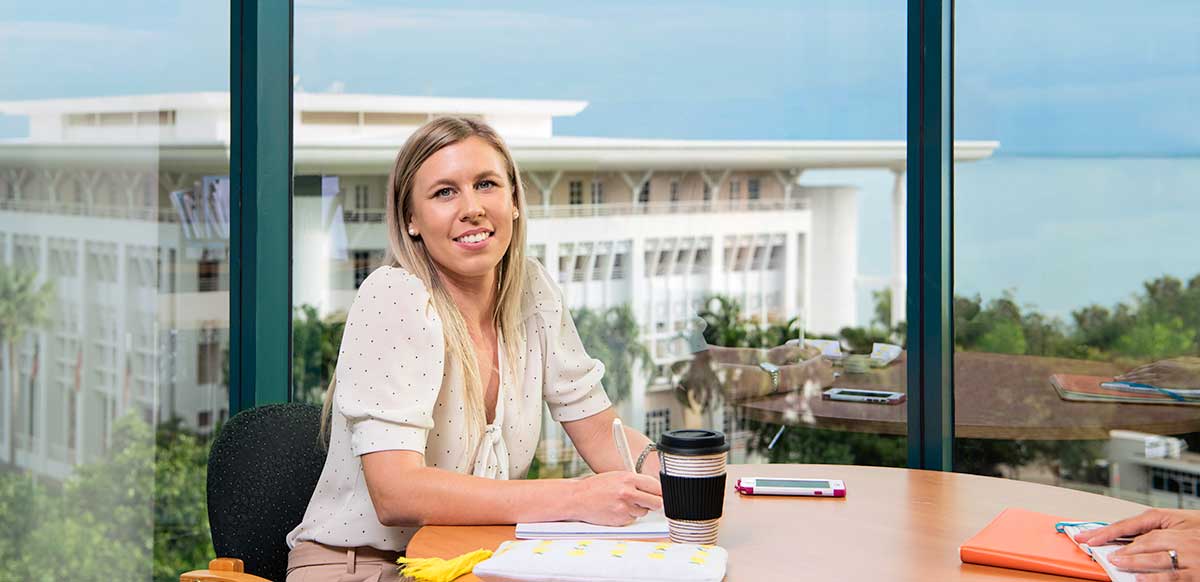 New 'Welcome to the Territory' incentives are part of the Northern Territory Population Growth Strategy 2018 to 2028 released last week. The strategy is a framework for attracting people to the Territory and encouraging those already here to stay for the long term.
The incentives will target early career females (aged 20 to 39 years) and late career workers (aged 55 to 65 years) in high priority occupations as defined on the NT Skilled Occupation Priority List
Senior management as well as entry-level roles are included on the priority list across a range of industry sectors that include pastoralism and agriculture, finance, construction, engineering, aviation, human resources, IT and hospitality.
To be eligible, applicants must secure a job in the Territory for a minimum of 12 months and have not lived in the Territory during the two years preceding the date of application.
Jobs with the Northern Territory Public Sector and self-employed and entrepreneurs starting a new business are not eligible for the program. The incentives are only available to Australian citizens or permanent residents.
Territory businesses who are unable to fill positions on the high priority list with a local person can register for the program and extend their search interstate. If they find a suitable candidate who meets the program criteria, the incentives may apply once that person has been hired and relocated.
Full program details will be released on 1 October 2018, with the grant applications opening from 1 November 2018.
For further information, go to the Population Growth Strategy website
SEC 2018 - and it's a wrap

The final event of the Skills, Employment and Careers Expo (SEC) for 2018 was held at the Darwin Convention Centre on 24 and 25 August.
"This is the first time the expo has been held on a Saturday and it was great to see the event so well attended," said Sim O'Callaghan, Project Coordinator from YouthWorx, the company selected to stage this year's SEC Expos.
"The expo is for all ages, not just school students, so it was great to see all age groups take advantage of the opportunity to discover the diverse employment and education pathways that were on offer."
The SEC Darwin Expo this year included the Department of Trade, Business and Innovation's new sensory friendly initiatives which featured a quiet room and sensory friendly hour on Saturday morning.
An address from the Anti-Discrimination Commissioner, Sally Sievers, was also a highlight. Sally presented on increasing employment opportunities for all, particularly including people with disabilities in the workplace.
Each year the expo is held across the Territory in Alice Springs, Tennant Creek, Katherine, Nhulunbuy and Darwin.
The Department of Trade, Business and Innovation would like to thank all exhibitors, employment providers and attendees that made this year's Skills, Employment and Careers Expos a success in 2018.
Last updated: 09 April 2019