Business bulletin - 27 September 2018
Darwin Rural Seniors' Lifestyle Accommodation EOI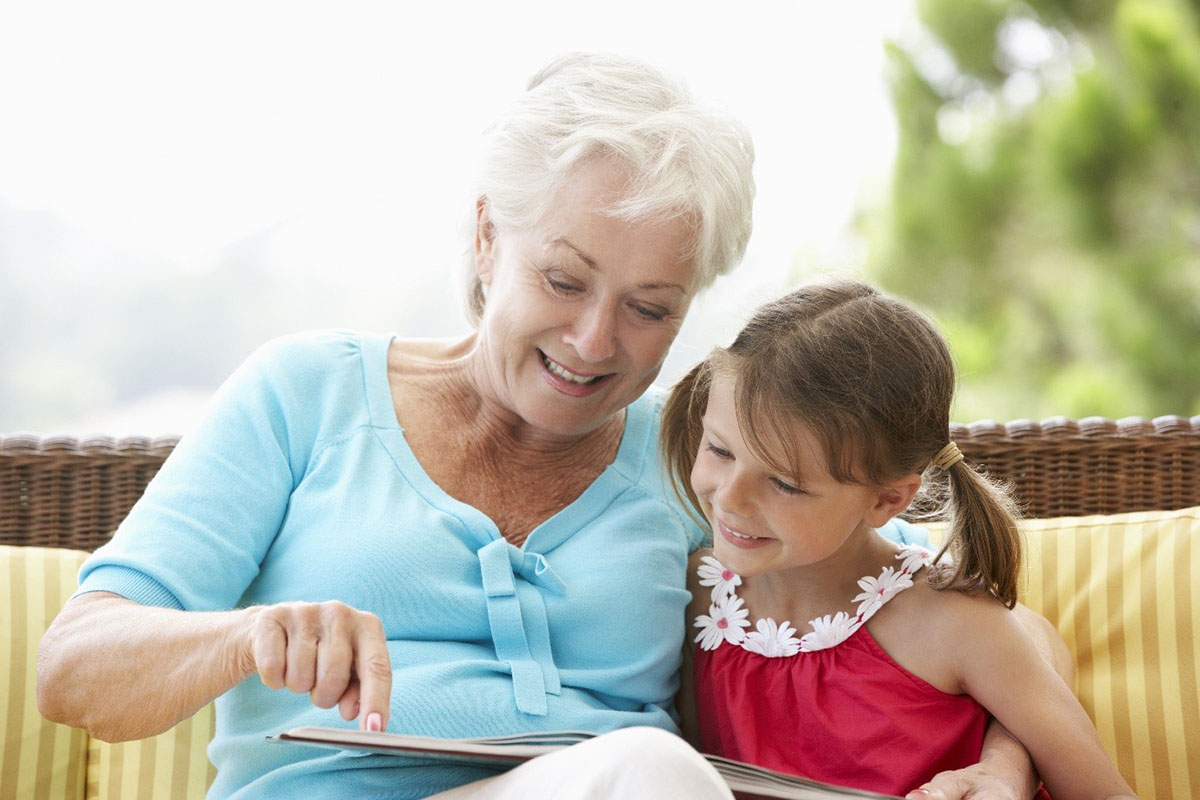 A new investment opportunity in the Darwin rural area will support the creation of local jobs and encourage seniors to retire in the Territory.
The Northern Territory Government is seeking expressions of interest from developers, operators and investors to construct and operate a purpose built seniors' lifestyle accommodation village in the Darwin rural area.
A KPMG feasibility study undertaken in 2017 found there is a demand for seniors' accommodation in the Darwin rural area.
Unlike aged care facilities, retirement villages are for seniors that are capable of living independently. Villages offer independence and flexibility, were residents can travel regularly and maintain an active and social lifestyle.
The government has identified a Crown land site option approximately 29kms south east of the Darwin Central Business District and 10kms south east from Palmerston, within the Coolalinga / Freds Pass Rural Activity Centre.
The government site is located in a growing commercial precinct with major national retailers and speciality shops and seven recreation nature reserves nearby; and is in close proximity to services and transport, and the newly opened Palmerston Regional Hospital.
Proponents will have the option to identify other privately held sites in the Darwin rural area as part of the EOI process, and will also determine the type of accommodation and the delivery model to create a commercially sustainable seniors' lifestyle accommodation.
Proponents will be required to develop a Local Industry Participation Plan as part of their proposal, to ensure maximum benefits for local businesses and employment.
Seniors and retirees are a critical part of the Northern Territory Government's Northern Territory Population Growth Strategy 2018 to 2028. The strategy provides the framework for attracting people to the Territory, and encouraging those already here to stay for the long term.
The Darwin Rural Seniors' Lifestyle Accommodation provides an opportunity for Territorians with parents and grandparents living interstate to retire in the Territory and be closer to their families.
Further work is being undertaken on potential development of seniors' accommodation for the Alice Springs and Darwin urban areas.
Market briefings and public information sessions will be held during October 2018.
The EOI closes on 14 December 2018.
For more information go to business.nt.gov.au/seniorsaccomm or email seniorsaccomm@nt.gov.au
OBM supporting Territory businesses to grow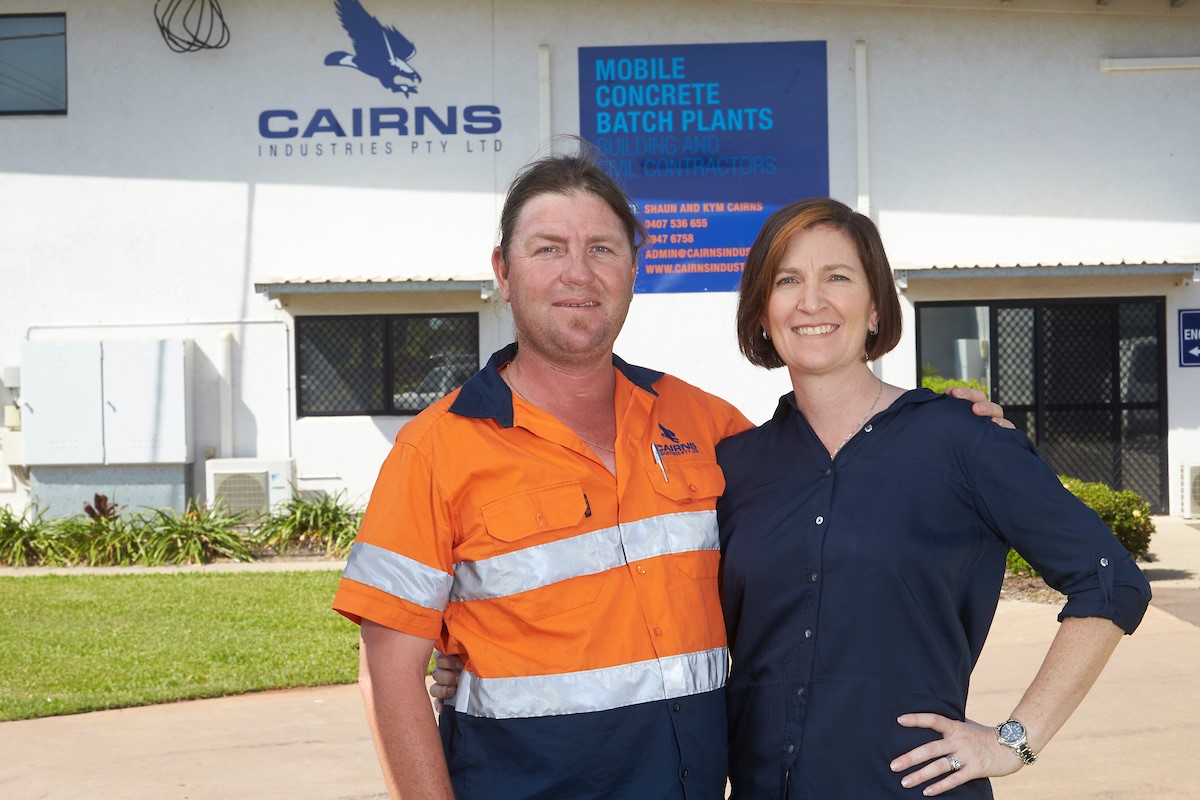 Kym Cairns loves October Business Month for many reasons - hearing the great success stories, the networking, and the ideas on how to improve.
But the thing she enjoys most is hearing speakers, particularly the hugely successful keynote speakers, talk about the trials and tribulations of running their own business.
"It makes you realise that they've been through the same hardships and challenges as the rest of us - and come out the other side.
"Knowing they didn't have it easy either is inspiring and somehow reassuring."
Kym and her husband Shaun own Cairns Industries.
The company has two divisions: an Australia-wide concreting service specialising in remote work and a building and maintenance operation in the little township of Borroloola.
Both are thriving.
The couple will speak in tandem at the Katherine Business Dinner, the town's main event during October Business Month.
They will tell their story - how Cairns Industries started as the smallest of businesses 13 years ago and now has 25 to 30 staff.
Kym and Shaun took over a failing company in Borroloola and paid off all the debts to subcontractors or suppliers.
"We wanted a fresh start. We wanted to establish good relationships right from the beginning.
"Our company has an excellent reputation now. And you need that, especially when you're working remotely - you've got to be able to ring a supplier and say, 'I need such and such urgently', and know they'll send it to you because they trust and respect you."
Cairns Industries won the NT Telstra Business Award for Medium and Regional Business in 2013.
Kym urges Territorians attend October Business Month events.
"I go to as many as possible. October is my favourite month."
For a full list of OBM events go to the OBM website.
Make the most of OBM 2018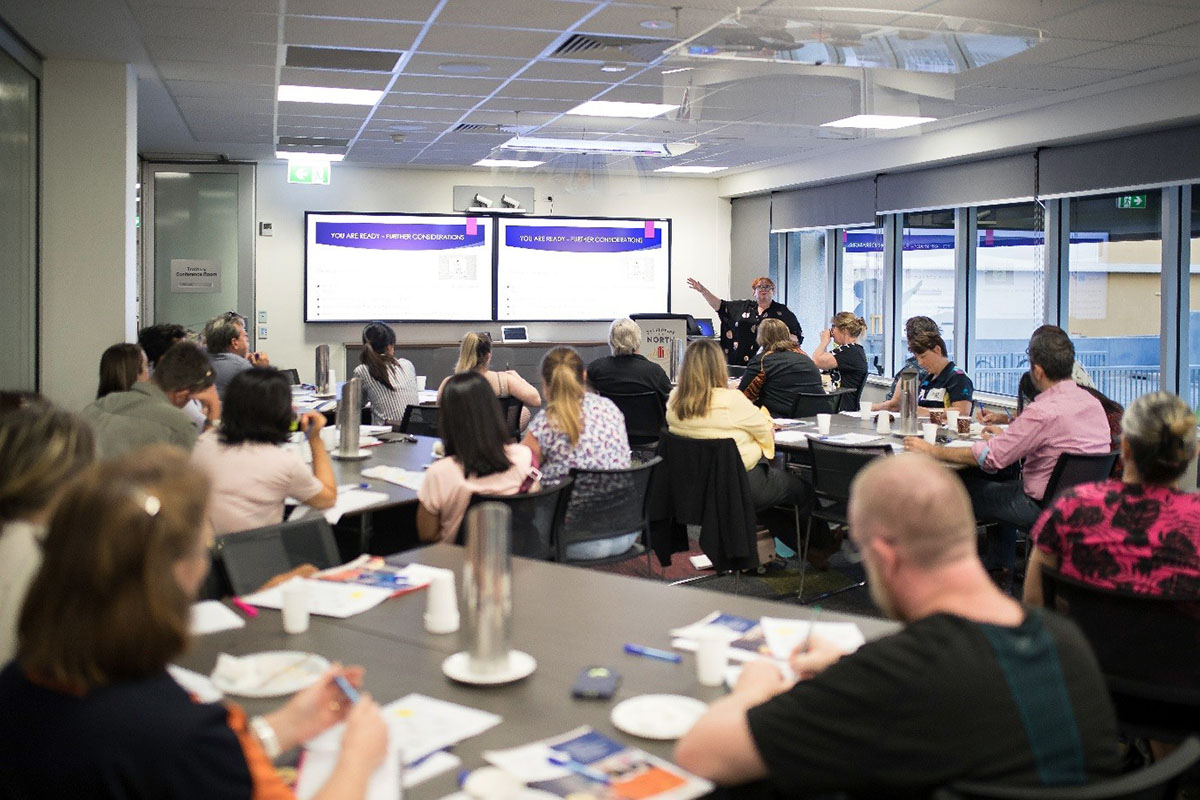 Whether you have an innovative idea, a plan to expand your business or just interested in learning a new skill there is something for everyone during October Business Month.
The Business Upskills workshop series is back in 2018.
The Upskills program provides practical hands on informative workshops facilitated by industry experts to help business owners develop and strengthen their business.
The Upskills workshops also provide business owners with valuable networking tools and access to further support programs as your business continues to grow.
There are workshops planned in each region with topics covering human resources, management, finance and marketing.
Places are limited, don't miss out, register today.
The Department of Trade, Business and Innovation are also holding start.run.grow information sessions throughout the Territory during October.
The workshops include information about programs and initiatives to support and build Territory businesses, not-for-profit organisations and Aboriginal enterprises
Our small business champions will be on hand to provide information on how you can improve the profitability, sustainability and capability of your business.
Innovation Week is also jam packed with events and workshops to inspire and unlock innovative thinking, with topics including renewable energy, digital disruption, intellectual property and idea pitching.
Find out what's on in your region, go to obm.nt.gov.au.
The OBM website has a new feature this year, the business resources page will help you plan and set goals for your own professional development and / or development of your staff.
Our professional and business development plans can help you set short term and long tern goals, focus on strengthening your weak area and further developing your existing.
To get your copy and make the most of OBM 2018 go to the business resources page.
Home reno grants extended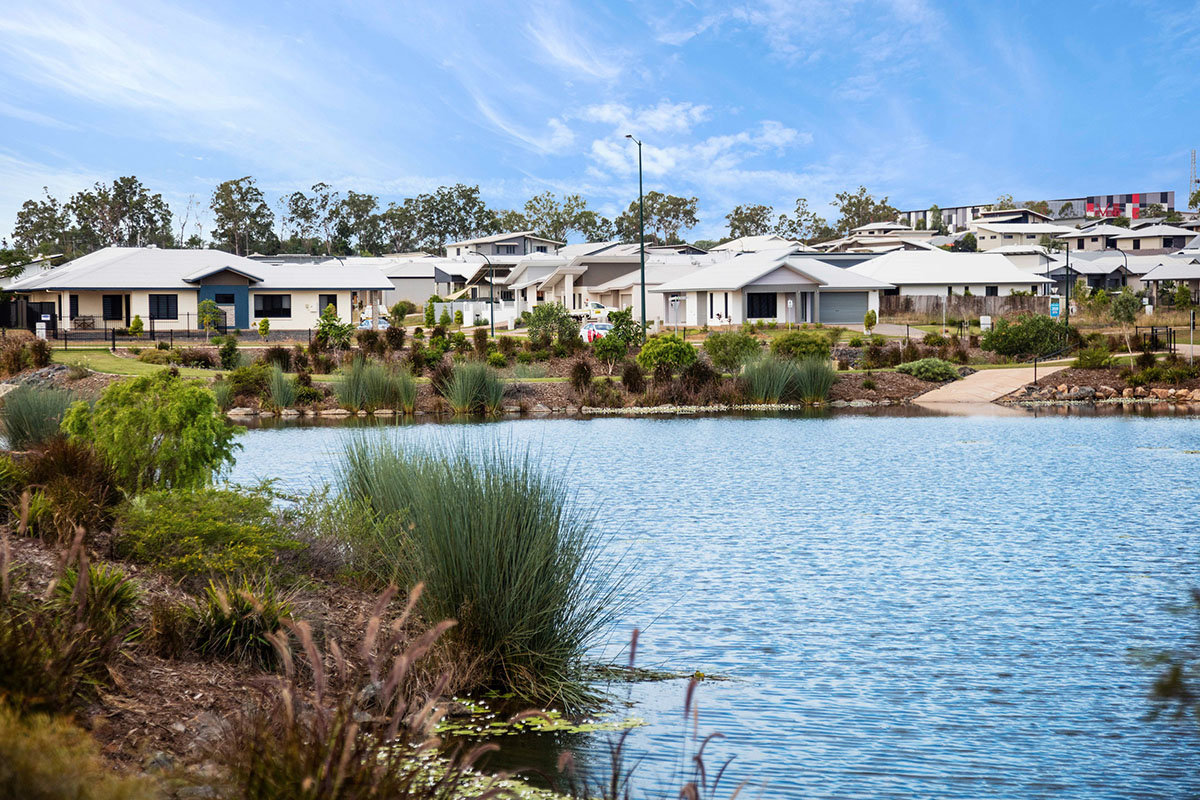 Territorians still have time to access the first homeowner renovation grant, with the scheme extended for an additional two years.
The Home Renovation Grant, which was introduced in September 2016 along with the reintroduction of the First Home Owner Stamp Duty Discount, entitles eligible first home owners to $10,000 for home renovations, to be spent with local providers and suppliers.
More than 1,500 people have bought their first homes since the stamp duty discount was introduced, with almost 80% of those taking advantage of the renovation grant.
The extension of the Home Renovation Grant and continuation of the Stamp Duty Discount for first homeowners supports government's Population Growth Strategy.
Seventy five per cent of applicants have reported that without the Stamp Duty Discount and Home Renovation Grant, they would not have purchased a home in the Territory at the time.
The grant also supports local small businesses, including tradies, suppliers and the real estate sector.
The estimated economic impact of the Home Renovation Grant program to date is $21.2 million.
For more information or to apply go to firsthome.nt.gov.au.
Training's finest celebrated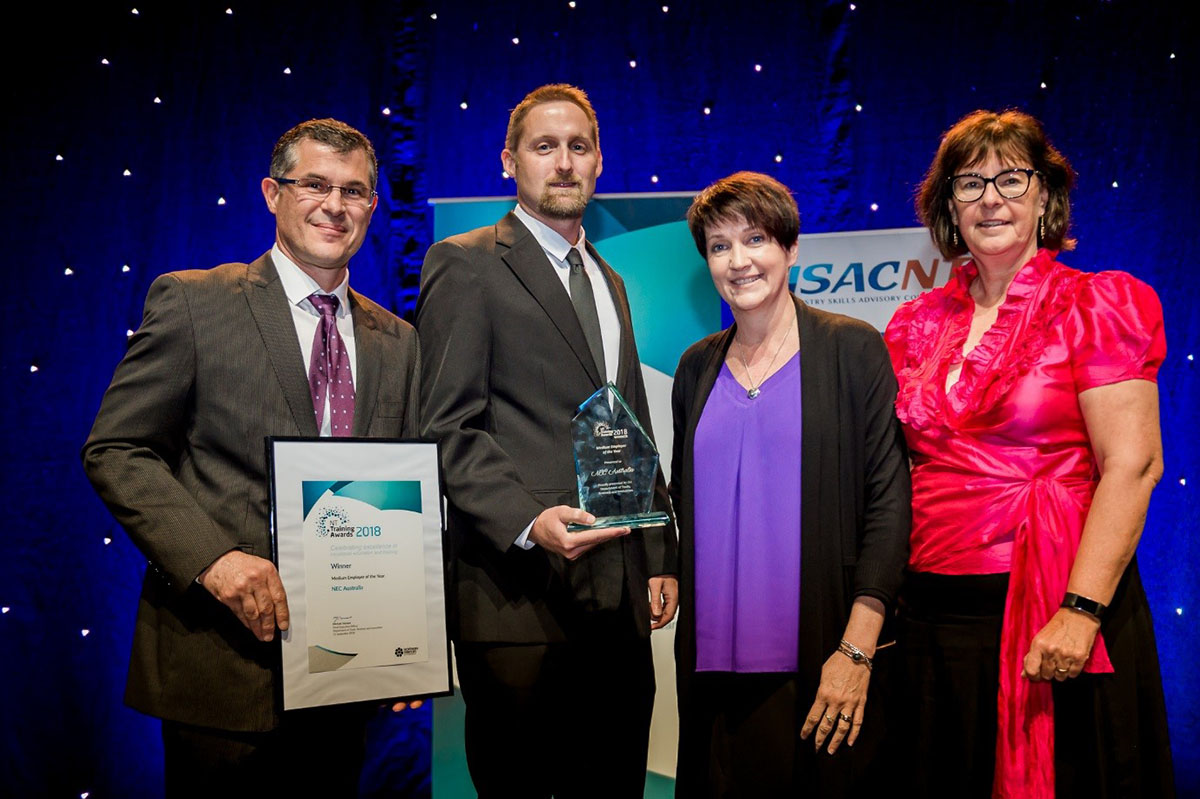 NEC's commitment to creating local jobs that keep people in the Territory have been recognised at the 2018 NT Training Awards.
NEC, who are the Territory's largest private sector ICT employer were awarded NT Training's Medium Employer of the Year in Darwin last weekend.
Established in Darwin in 1998, NEC has grown to employ 166 full-time staff across the Territory to deliver essential ICT solutions and services to businesses.
The company designs its training programs with the Territory's conditions in mind and continuously build employee skillsets to ensure exceptional service delivery and that contractual agreements are met.
NEC Regional Manager, Damien Charles said "Where possible, NEC brings training providers to Darwin rather than sending people interstate. This approach maximises the company's investment and allows multiple staff to be trained concurrently."
"Over decades, NEC has taken its obligation to staff development very seriously. The company is committed to creating jobs that enable people to work, live and raise families in the NT."
Small Employer of the Year went to Hot Tamale Mexican Cantina on Darwin's Waterfront.
Owner David Robinson, knows that his staff are his biggest asset. With 15 staff producing a high calibre of work and customer service, the company is proud of its training procedures, having trained countless people who have gone onto bigger things around the world.
"Training increases product and practice knowledge, which in turn allows our team to speak with authority when dealing with our client base and the questions they have about our products. Our training produces a good calibre of employee, that go on to work and train new employees in our industry, locally and globally," he said.
This year there were 39 finalists across 12 categories representing a wide range of industries including: electro technology, early childhood, business, fitness, agriculture, conservation and construction.
The awards offer finalists the chance to gain personal success and take up opportunities in their industry, and be recognised as part of an elite group of ambassadors who represent the Territory's best in vocational education and training.
A number of winners will now go on to represent the NT at the Australia Training Awards in Sydney on 15 November 2018.
2018 Northern Territory Training Award winners
Individual categories
Austin Asche Apprentice of the Year
Nathan Powell
Trainee of the Year
Kimberley Brewster
Vocational Student of the Year
Kaylee Appleyard
Aboriginal and Torres Strait Islander Student of the Year
Sonny Malmerin-Fejo
VET in School Student of the Year
Jemma Young
School-Based Apprentice of the Year
Tullalah Ormsby
VET Teacher/Trainer of the Year
Chrissy Zelley
International Student of the Year
Manfred Mletsin
Organisation categories
Small Employer of the Year
Hot Tamale Mexican Cantina
Medium Employer of the Year
NEC
Training Provider of the Year
Charles Darwin University
Industry Collaboration Award
PFES Cadet Program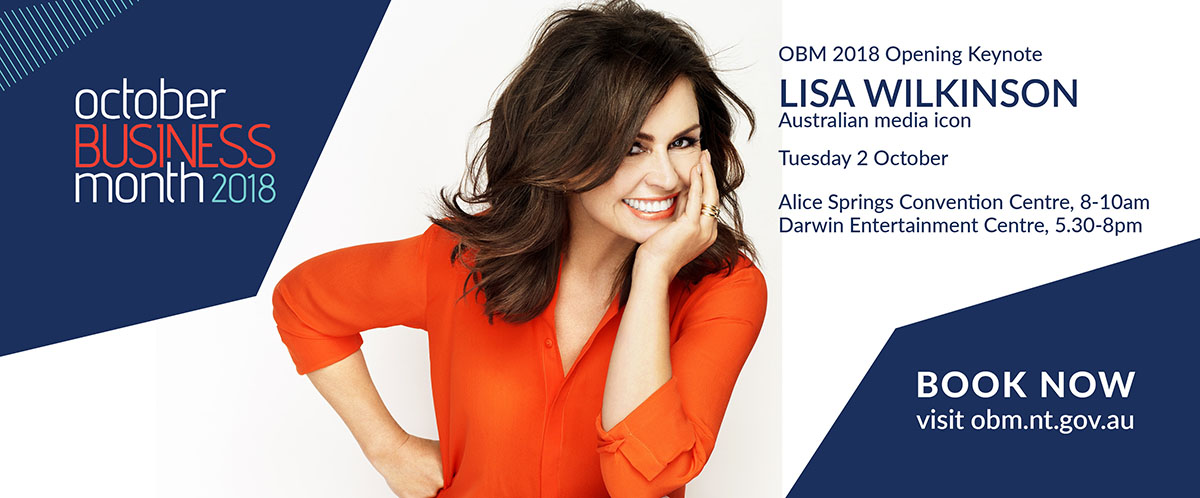 Last updated: 09 April 2019