Business bulletin - 24 May 2018
Business update: Darwin water theme park
The project to deliver an international standard water theme park in Darwin has taken another step forward.
The Northern Territory Government has nominated a site option for the development, and are calling for expressions of interest from proponents to invest in and develop the water theme park.
The water theme park will be a world class tourist attraction to help unlock private investment, improve liveability and increase the breadth and quality of tourism experiences in the Top End.
The development will grow the existing waterfront tourism precinct and provide public access along the foreshore.
The process to select a preferred developer is expected to be completed by early 2019. Pending approvals, works on the site could commence in late 2019 or 2020.
Proponents who are shortlisted will be required to prepare a Local Industry Participation Plan outlining how they will provide opportunities for local businesses during the construction and operation of the park.
Find out more in our business update.
Project Sea Dragon nets major investment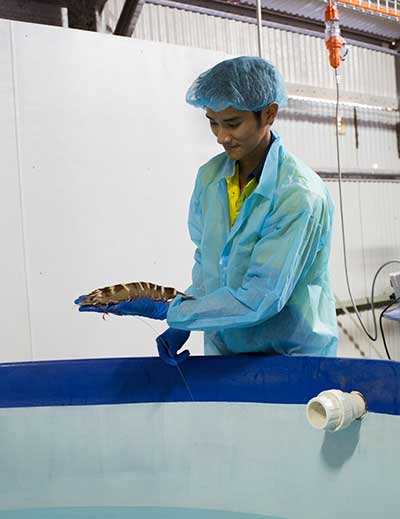 Seafarms Group Limited have secured a major investment that will assist in the development of the company's $1.45 billion aquaculture project in northern Australia, Project Sea Dragon.
Once operational, Project Sea Dragon (PSD) will be one of the world's largest aquaculture projects. It will have the capacity to produce over 100,000 tonnes of black tiger prawns a year to export.
Seafarms has partnered with the local Industry Capability Network to ensure all employment and contract opportunities are made publicly available to Northern Territory businesses.
The two-year construction period for Stage 1 at Legune Station is expected to create more than 400 full-time construction jobs and about 300 full-time operation jobs.
At full-scale PSD has the potential to create around 1,500 jobs in northern Australia, including 700 jobs for local people on the ground at Legune Station, 300 jobs at a Darwin-based hatchery and breeding facilities and 500 jobs in Kununurra.
Earlier this week, Seafarms finalised an agreement with Japanese seafood giant Nippon Suisan Kaisha (Nissui) that includes A$24.99 million equity investment by Nissui. The agreement also makes Nissui a 14.99% shareholder in Seafarms.
Nissui was formed in 1911 and has established itself as one of the world's largest seafood producers, employing over 9,000 people globally and generating over $6 billion in sales revenue annually.
Mr Ian Trahar, Chairman of Seafarms said, "Nissui will become one of Seafarms largest shareholders and will assist in the development of company's PSD. It will align its commercial interests and global seafood expertise with Seafarms Group shareholders, with the ability to invest further."
"Through this agreement Seafarms will obtain fresh funds for the development of PSD and secure a business partner, that will join the Seafarms board, which has extensive international marketing, distribution and logistics expertise."
"Nissui will market our Australian premium product which will be jointly branded with Nissui in Japan and may look at establishing value added product offerings as well," Mr Trahar said.
Seafarms Executive Director in charge of the PSD development, Dr Chris Mitchell said Nissui will add considerable value to the proposed PSD development.
"Nissui is a partner with extensive long term expertise in all aspects of a vertically integrated aquaculture systems including well‐established international marketing, logistics and sales capabilities."
"Seafarms looks forward to working with Nissui to develop the company's world class project," Dr Mitchell said.
For more information about Seafarms and Project Sea Dragon go to the Seafarms website
NAIF investment a great catch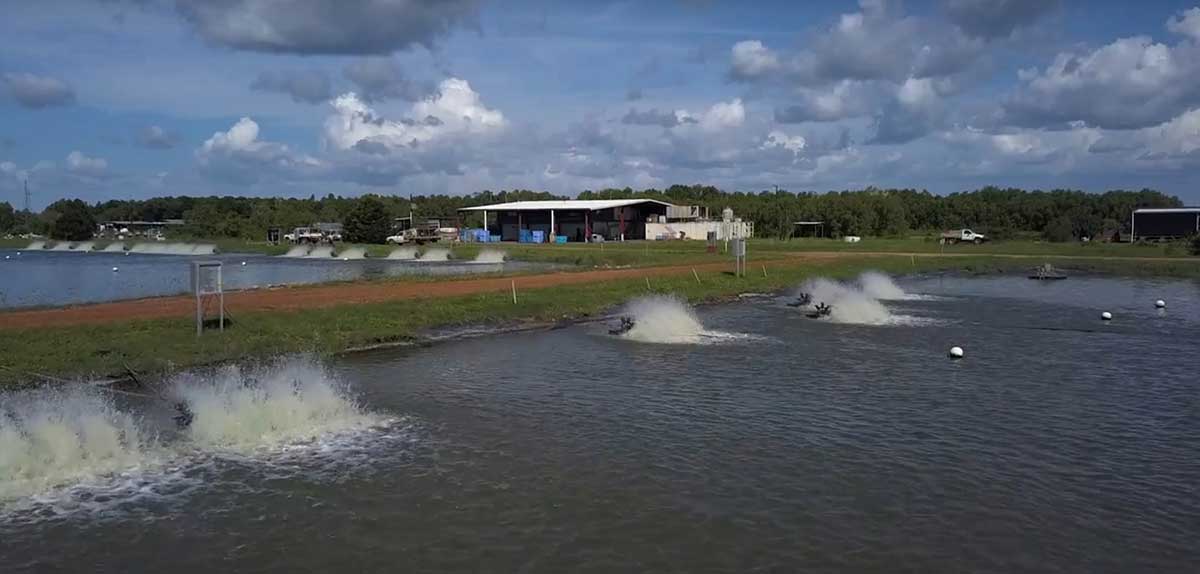 The Northern Australia Infrastructure Facility (NAIF) has made its first investment in the Northern Territory to Humpty Doo Barramundi.
Humpty Doo Barramundi is the largest producer of farmed barramundi in Australia and the second largest single-site producer globally.
The investment will help grow the north's aquaculture industry, create regional jobs and meet a growing demand for Australian seafood in both domestic and global markets.
Dan Richards General Manager of Humpty Doo Barramundi said "One of the highs of running our business is creating opportunities for jobs here in the Territory and the amazing team that we work with."
"The other thing that is wonderful is the environment that we work in, we're in the ancestral home of the barramundi so it is a natural place to grow a high quality Australian saltwater fish."
A NAIF loan of $7.18 million to Humpty Doo Barramundi will support stage one of a three-stage infrastructure project.
It will fund a solar farm, a fish nursery and new processing equipment at Humpty Doo Barramundi.
The business expects to double the number of people it employs form 50 to 100 by the time the project is complete.
The Humpty Doo investment follows recent changes to NAIF's investment mandate which have given NAIF more flexibility in funding projects that deliver jobs and economic opportunities in the north.
To find out more go to the Australian Government's Northern Australia Infrastructure Facility website
Technology the key to developing the north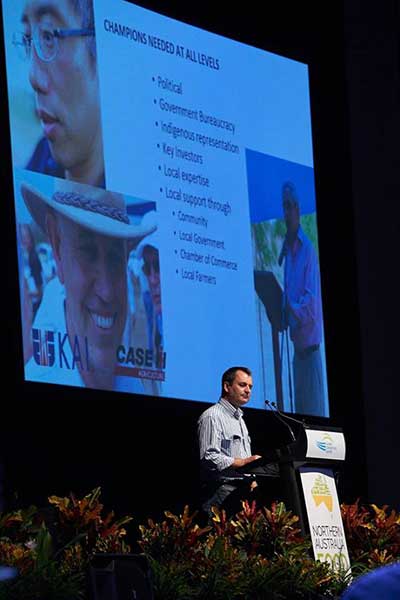 Jim Engelke believes something that the younger generation takes for granted is playing a critical role in making development of northern Australia possible - the internet.
It allows not just for information to be passed on quickly, but for potential investors to hold discussions with each other in real time from different countries - regardless of their language.
Jim is general manager of Kimberley Agricultural Investment, a Chinese-backed Australian company developing the next stage of the Ord River Irrigation Scheme.
The Chinese investment was won partly due to the ability for detailed communications to be held using email and the internet.
"Investment for our project from a non-English speaking country would have been very difficult or impossible 20 years ago."
Jim will be one of the keynote speakers at the Northern Australia Food Futures Conference at the Darwin Convention Centre on 2 to 4 July 2018.
He will outline the Ord River project but intends to spend more time talking about developing the north generally.
"I'll talk about the challenges - isolation, distance, freight costs and lack of population, and the impacts this has on large-scale projects - and the opportunities.
"I'm optimistic about developing the north, but it's not a walk-up proposition. You can't just barrel up and say, 'We're going to develop the north', and it's done. There's a lot of work needed.
"It will come incrementally, over several generations."
Jim says northern Australia is in the same position now as southern Australia was 100 to 150 years ago.
"Southern farmers weren't expected to carry the whole cost of development. As a nation, the focus was on agricultural exports."
Jim says agricultural development is a long-term commitment - 'not a business you can enter and exit quickly'.
Northern Australia has 43% of the country's land mass, 60% of Australia's available irrigation water and 1.4 million hectares of arable soils.
The Northern Australia Food Futures Conference is being staged by NT Farmers and supported by the Northern Territory Government.
It will have 43 speakers.
For more information go to the Northern Australia Food Futures Conference 2018 website
Manage your business in challenging times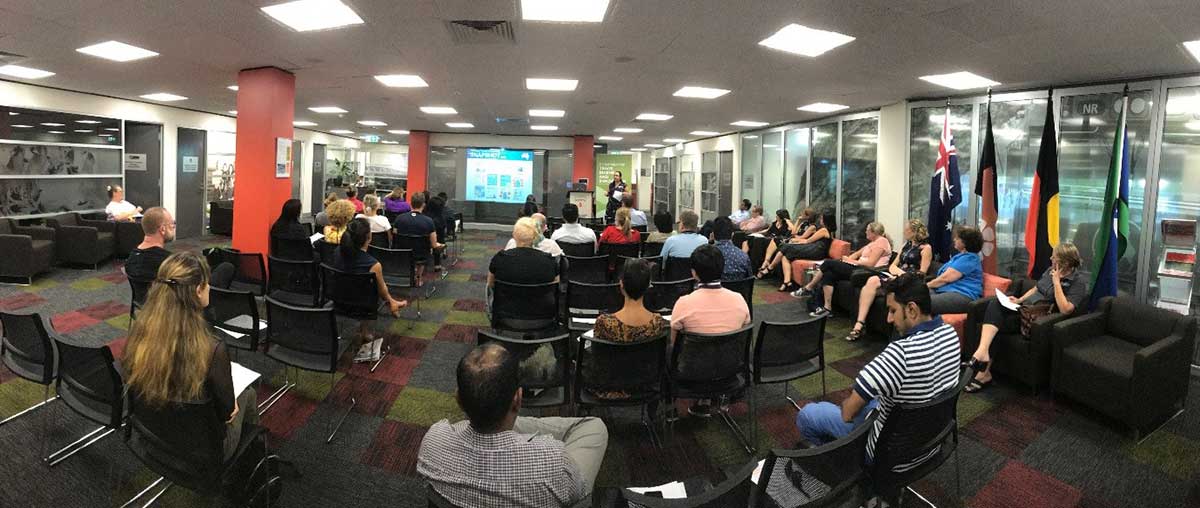 Central Australian businesses are invited to a workshop to learn how they can position their business for long-term success.
Over 30 people attended a similar workshop in Darwin earlier this month.
The workshop, presented by the Department of Trade, Business and Innovation in partnership with Moore Stephens, Ward Keller and the National Australia Bank will be held in Alice Springs next week.
Attendees will hear from experts across fields of accountancy and business advisory, business law and banking and get tips on how they can make their business more resilient during tough times.
Presenter Nathan Reichstein from Moore Stephen said "our presentation will cover cash flow management, asset protection and knowing your breakeven. Other topics covered will be templates and products for your business and programs and initiatives available to support your business."
"The Department of Trade, Business and Innovation can also point your business in the right direction to access the programs, support and expert advice you need."
"I encourage Central Australian businesses attend this presentation to hear tips from advisors that see all sorts of businesses in all different economic times," Mr Reichstein said.
The managing small business in challenging time workshop will be held at the Mercure Alice Springs Resort on Tuesday 29 May.
You must register to attend, places are limited.
To find out more and register go to the Eventbrite website
If you are unable to attend the workshop and would like to discuss ways to improve the profitability, sustainability or capability of your business you can call the Small Business Champions team on (08) 8999 5497.

Last updated: 09 April 2019