Business bulletin - 15 March 2018
Get involved in the $1.1 billion remote housing program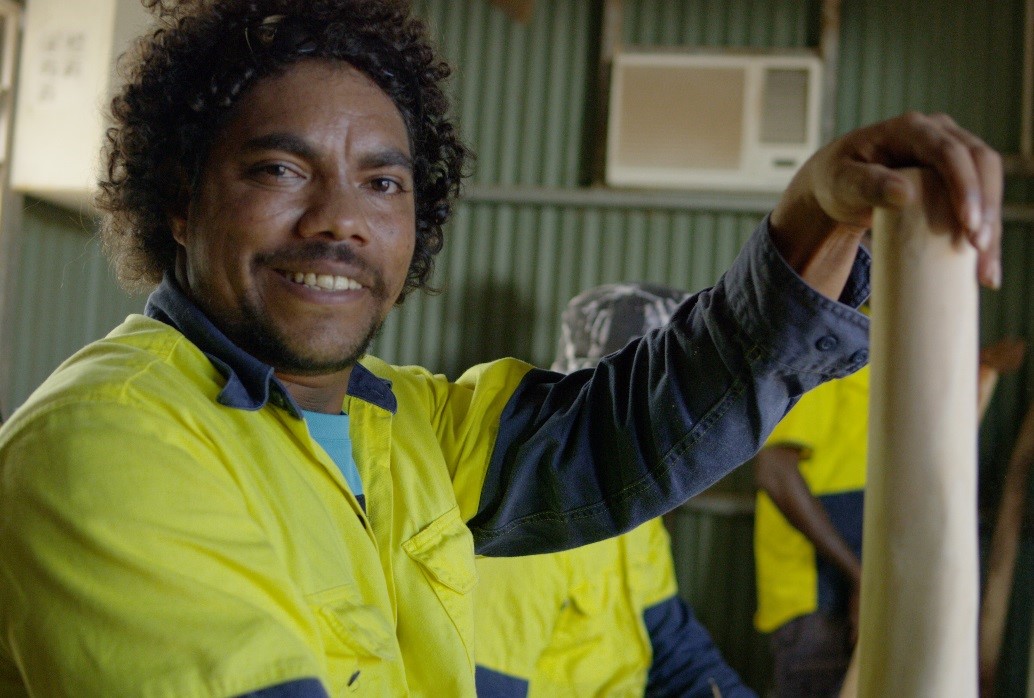 The Department of Housing and Community Development is hosting a two-day industry forum next month, where businesses can learn more about the 10 year $1.1 billion Remote Housing Investment Package Our Community. Our Future. Our Homes.
The industry forum, will provide businesses with the opportunity to speak with department representatives about the remote housing program, as well as other government agencies to learn more about support programs and subjects such as procurement rules, responsibilities and processes.
Director of Aboriginal Business Enterprise, Stephanie Hawkins, said the forum was also an opportunity for businesses to engage and learn from each other.
"We are opening the floor to businesses to share their ideas on day two of the forum," Stephanie said.
"We are looking for innovative solutions to all aspects of remote housing. This includes design, workforce development, training and technology."
Those who are interested in participating and presenting their solutions at the forum can put forward their submissions at Our Community. Our Future. Our Homes. Industry Forum
Submissions close on 23 March, and a select group of presenters will be notified prior to the event.
The forum is being held at the Doubletree by Hilton, The Esplanade, Darwin on 18 to 19 April 2018.
For further information go to the Department of Housing and Community Development website or to register go to the Eventbrite website
Local business moving on up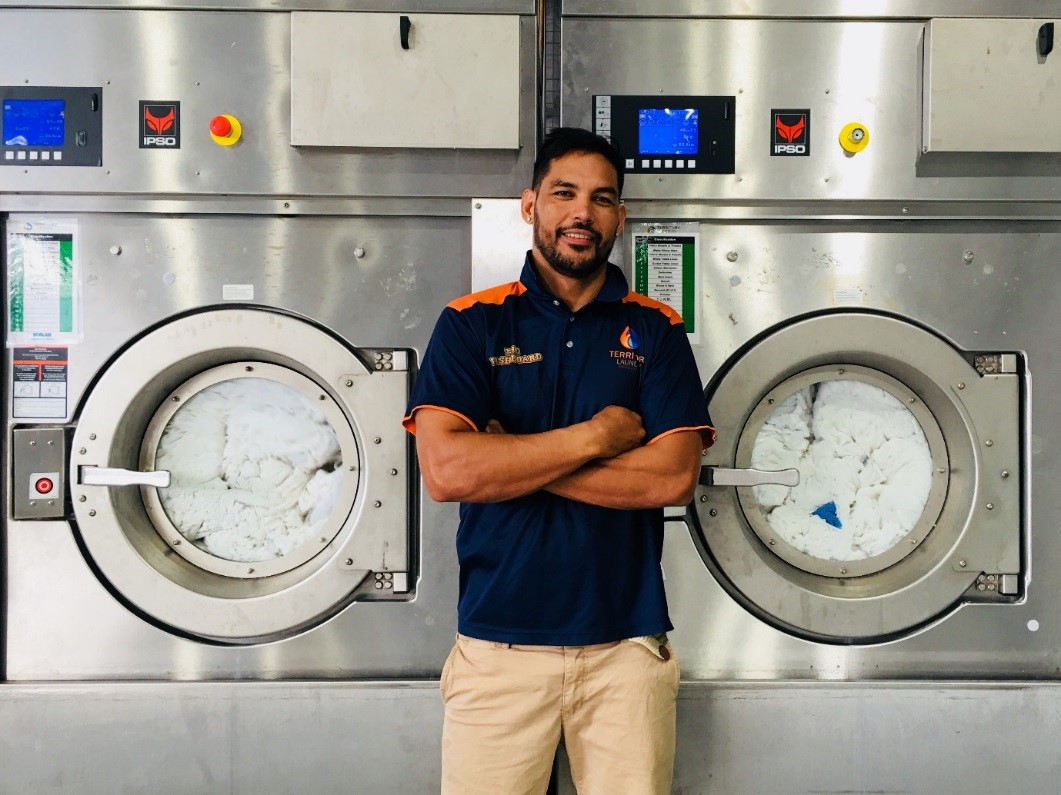 Like a lot of young kids, Trevor Oliver was dreaming of becoming an AFL player when his knees gave way.
It was a blessing in disguise.
He turned his focus to business instead and now owns a booming company called Territory Laundry Services (TLS).
The family-run firm started in 2014 with two employees but now has more than 20.
TLS won Young Achievers Small Business of the Year in 2016.
The laundry has since moved because of dramatic growth and the new place in the Darwin suburb of Winnellie is four times the size of the original premises.
TLS takes in laundry from businesses all across the Northern Territory, stretching from Darwin to Jabiru, Katherine and Tennant Creek.
It rents linen to customers such as hotels and then provides a drop-off and pick-up service for the laundry.
Trevor, who is also the president of Waratah Football Club and plays for the reserve team, didn't intend to buy a laundry.
"I was looking to invest in a laundromat at the time, but we came across a commercial laundry opportunity instead."
He 'did the numbers' on the laundry, found they stacked up and quit his high-paying job as a financial controller two weeks later. He has no regrets.
How has the company grown so rapidly?
"Hard work," says Trevor. "We have a great team.
"Doing business in Darwin is about doing what you say you're going to do.
"I'm a big believer in putting in the time. There are no shortcuts."
Contact Territory Laundry Service on (08) 8942 0550 or go to the Territory Laundry Services website
Showing them what we've got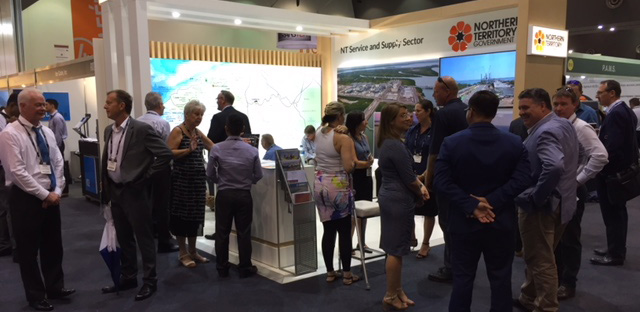 The Northern Territory's service and supply capabilities are on show at Australia's largest Oil and Gas conference this week.
A Team NT delegation including thirty representatives from business, industry and government have travelled to Perth to participate at the 2018 Australian Oil and Gas (AOG) Expo and Conference.
The event attracts over 8,000 delegates from around the world and is an opportunity for Territory businesses to promote their products, capabilities and services to some of the region's major oil and gas companies and key contractors.
This is the third year Darwin based business A&B Welding have participated in the Team NT delegation and General Manager Tracy Ryan said the experience at AOG has been invaluable.
"The Department of Trade, Business and Innovation have helped us set up meetings with key oil and gas companies at AOG. These meetings gave us the opportunity to have face-to-face conversations to deliver our elevator pitch, which in turn has led to a great working relationship with ongoing work."
"AOG is also a great event to find out about upcoming projects and make new contacts for future works," Ms Ryan said.
"The Northern Territory has some very experienced and highly skilled businesses, however the work will not come if we don't get out there and showcase what the Territory has to offer."
AOG is the first in a series of major petroleum industry events scheduled for 2018 where the Northern Territory Government will partner with supply and service companies to bring more business to the Territory. Preparations are underway for a strong Team NT presences at the Australian Petroleum Production and Exploration Association (APPEA) conference in May and NT Resources Week in September.
Register now for $69 million construction stimulus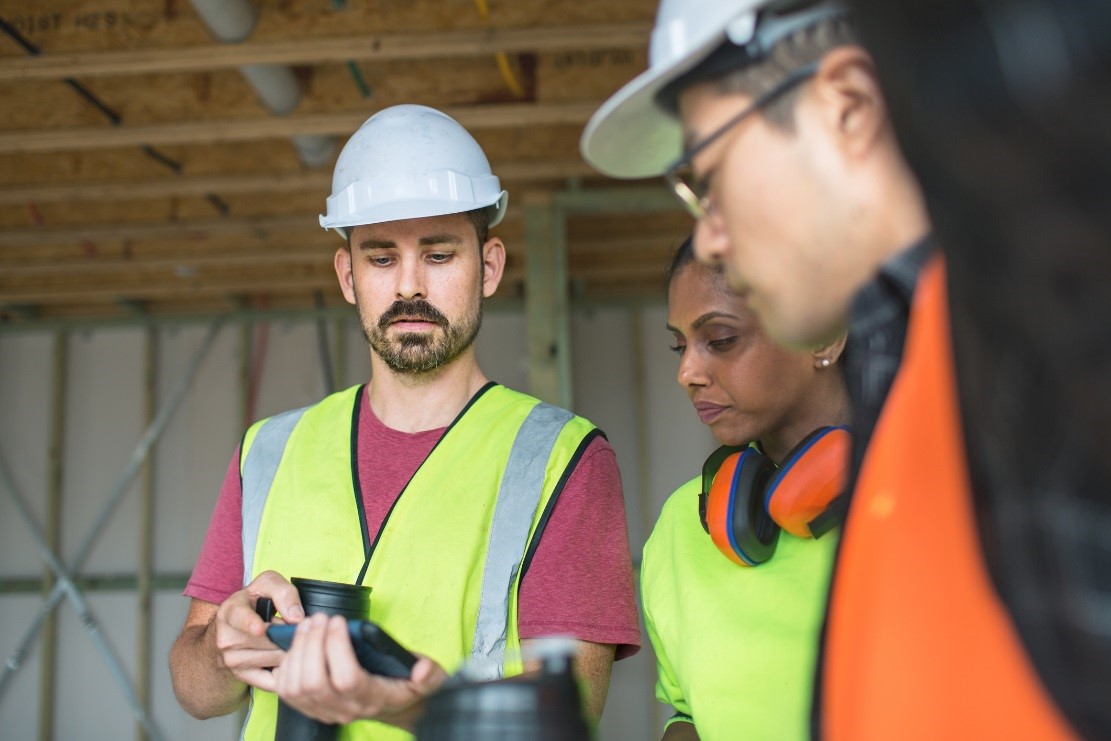 The Department of Housing and Community Development is delivering a $69 million stimulus package to the urban and regional construction sector, through much needed repairs, maintenance and upgrades to public housing.
This package aims to create an immediate economic injection into the sector and support local jobs, with the work to be delivered by the end of this current financial year.
The work is available to both large and small businesses, with major and minor works scheduled.
This includes:
complex upgrades (lighting, fencing, security, landscaping, roofing, facades, internal work)
upgrades and restoration of vacant dwellings
urgent infrastructure and housing work in town camps
rejuvenation of community halls in seniors complexes
roofing upgrades
preventative maintenance, including pest treatment.
Businesses who are interested in the work can register online at $69 million stimulus package announced
Businesses who have already registered through the $5 million stimulus program do not have to register again.
Industry briefing sessions still to come include:
Tennant Creek
Monday 19 March from 11am to 1pm
NT Government Centre
Peko Road
Tennant Creek
For further information, contact (08) 8999 8208 or email contractdelivery.ci@nt.gov.au
Business update: Buy Local Industry Advocate
Denys Stedman is getting down to business as the Northern Territory's first Buy Local Industry Advocate.
Denys has been appointed to provide an independent advocacy function in relation to buy local procurement matters to government on behalf of local industry.
Mr Stedman said that his role was to ensure businesses were provided full, fair and reasonable opportunities to compete for NT Government contracts.
"The Buy Local Plan is about ensuring the largest possible part of every dollar spent by the NT Government delivers the best possible 'Value for Territory' outcome," Mr Stedman said.
"Supporting and enhancing the capabilities of local business and industry is fundamental to creating value for the Territory."
Anyone wishing to contact the Buy Local Industry Advocate, can call (08) 8999 7799 or email BuyLocal.Advocate@nt.gov.au
Further information about the Buy Local Plan go to the Buy Local website

Last updated: 09 April 2019