Business bulletin - 13 December
New migration agreement a win for employers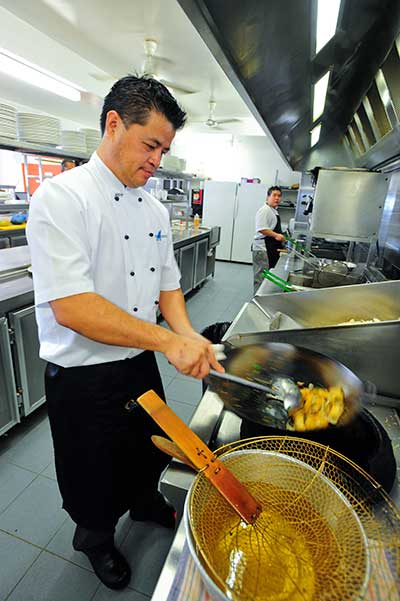 Territory employers with hard to fill positions received a boost this week with the announcement a new five year Designated Area Migration Agreement (DAMA) will be signed between the Northern Territory and Australian governments.
The Territory's Designated Area Migration Agreement (DAMA II) is designed to assist Territory employers to sponsor suitably skilled and experienced, overseas workers to meet existing and emerging workforce shortages that cannot be met by any other means.
Historically, migration of overseas workers to the Territory has been a key contributor to economic growth, population growth and social diversity.
The new agreement will compliant the Northern Territory Government's population strategy to attract people to live and work in the Territory.
The key elements of DAMA II are:
pathways to permanent residency for DAMA visa holders (including transitional arrangements for existing visa holders)
the inclusion of a broader range of occupations (117) that reflect Northern Territory skilled and semi-skilled shortages with no caveats to apply
English language concessions for some occupations
salary concessions that reflect Territory market rates, ensuring that workers terms and conditions of employment are not eroded, and a range of risk and integrity actions to ensure that the rights of both employees and employers are protected
a five year agreement to reduce red tape
DAMA II will provide nominations for 500 skilled workers to be nominated by Territory employers in the first year of operation.
The DAMA agreement provides Northern Territory employers with access to 117 skilled and semi-skilled occupations identified as being in shortage.
The Northern Territory DAMA makes it possible for local businesses to gain skilled and semi‑skilled workers from overseas where they haven't been able to fill vacancies locally.
For each position employers will need to demonstrate they are unable to employ a suitably skilled and experienced Australian to fill the position.
Businesses wanting to know more about the DAMA can call the MigrationNT team on 08 8999 5264 or email migration@nt.gov.au.
The Northern Territory signed Australia's first Designated Area Migration Agreement 9 August 2015. This agreement is set to expire on 31 December 2018 and will be replaced with DAMA II.
Aboriginal Workforce Grants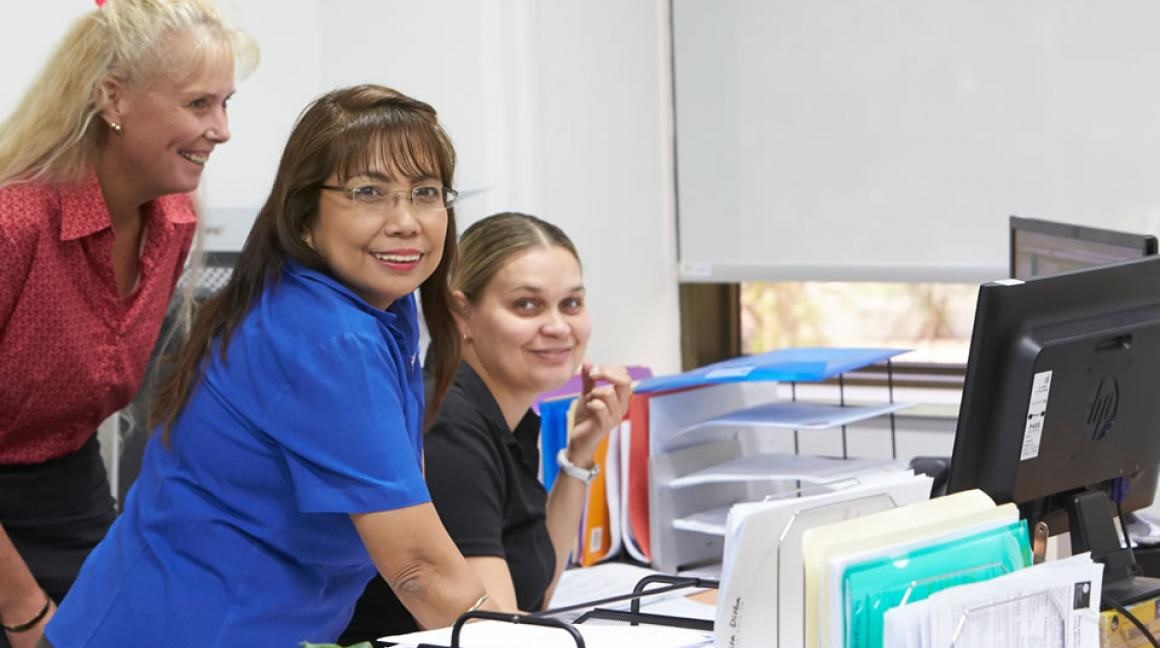 Applications are now open for grants to support more Aboriginal Territorians entering employment and developing careers within the workplace.
The Aboriginal Workforce Grants assist businesses, not-for-profits and other incorporated organisations to undertake projects that will support their Aboriginal workforce.
Last month Danila Dilba were recognised at the Australian Human Resource Institute Awards for their Employment and Careers Pathway initiative to attract and retain Aboriginal staff.
The initiative which was supported by a $25,000 Aboriginal Workforce Grant in 2017, formed part of the Danila Dilba HR strategy around talent management, engagement and learning and career development.
Danila Dilba Senior Executive Officer of Workforce Strategy and Planning, Sulal Mathai said "The Aboriginal Workforce Grant enabled Danila Dilba to introduce our career pathways project and an online learning platform for all health professionals.
"This initiative has helped the organisation to achieve 50% Indigenous employment overall and improve employment outcomes for Indigenous Territorians," he said.
Indigenous staff make up 60% of Danila Dilba's executive leadership team, with five management positions being filled by Indigenous staff in 2017-18.
To date, Aboriginal Workforce Grants and partnership projects have supported 22 businesses across the Northern Territory to deliver 26 employment projects. From the projects that have been completed 156 Aboriginal Territorians have entered into a new job or have advanced their careers.
Grants of up to $80,000 are now available for projects that result in sustainable jobs or career advancement for Aboriginal people.
Projects can include elements such as establishing services, practices and systems; purchase of expertise such as a consultant, on-the-job skills development, mentoring, and preparing people for jobs or for apprenticeships.
Applicants must be direct employers of Aboriginal Territorians at the time of application or will be directly employing Aboriginal Territorians by project's end. Projects may also be collaborations between organisations.
All applications will be assessed and ranked on a competitive basis by a panel.
Applications close 12 noon on Monday 21 January 2019.
For more information go to the Northern Territory Government website.
Territorian appointed to national defence board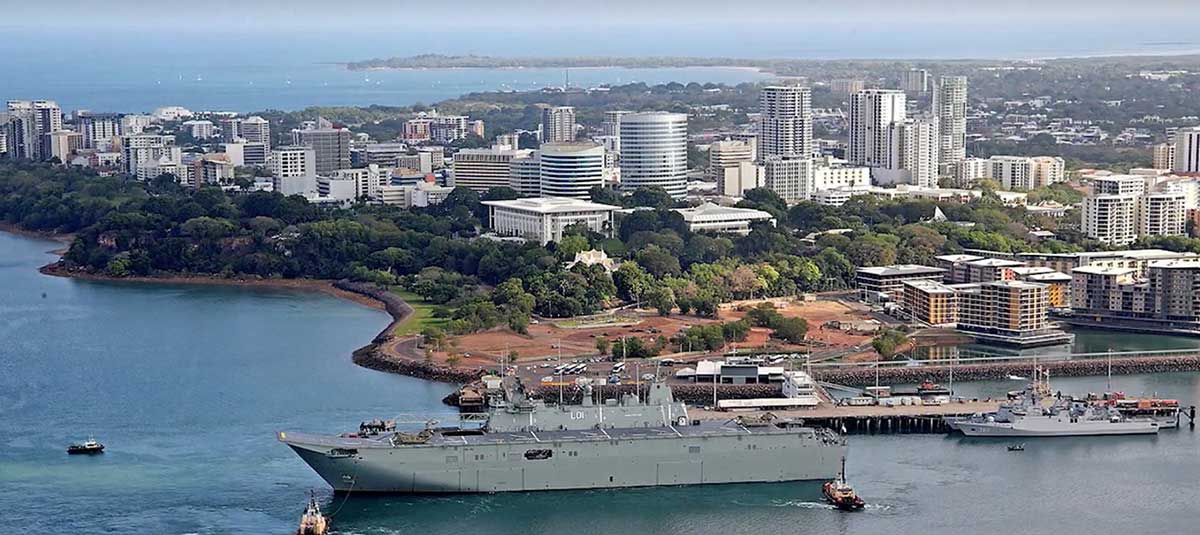 Photo credit: Australian Defence Force
A Territorian has been appointed to the national organisation striving to connect small to medium businesses with Defence contracts.
Kerryn Smith says her elevation to the Australian Industry and Defence Network (AIDN) inaugural board is recognition of the Territory's strategic importance to Defence.
Ms Smith is the Chief Executive of the Territory branch of AIDN and has worked within the national defence industry for the past 12 years.
Ms Smith's appointment will give Territory business a voice on the national stage.
"My job is to engage industry with Defence," she says. "Defence wants to make industry more aware of what it is doing and why."
Australian Defence is planning to spend $20 billion increasing and improving military facilities in northern Australia in the two decades between 2016 and 2036. US Defense, with their annual rotation of marines through Darwin, plans to co-invest $2 billion in the Territory over the next 10 years in conjunction with Australia.
Ms Smith says there will be many opportunities for Territory businesses to gain 'deals', sometimes in their own right but more often as subcontractors to 'primes', large, specialist companies.
"The primes are more and more ready to break down their contracts into smaller work packages, which can be won by local companies."
The AIDN-NT, which is supported by the Northern Territory Government, has had a busy year.
It has run many seminars, workshops and even one-on-one advice sessions with Territory business owners - all aimed at helping Territory companies win a lucrative share of Defence contracts.
Ms Smith says it's important that Territory companies not only understand what Defence wants and how to tender for work, but also work to improve their own capabilities.
Remote town jobs profiles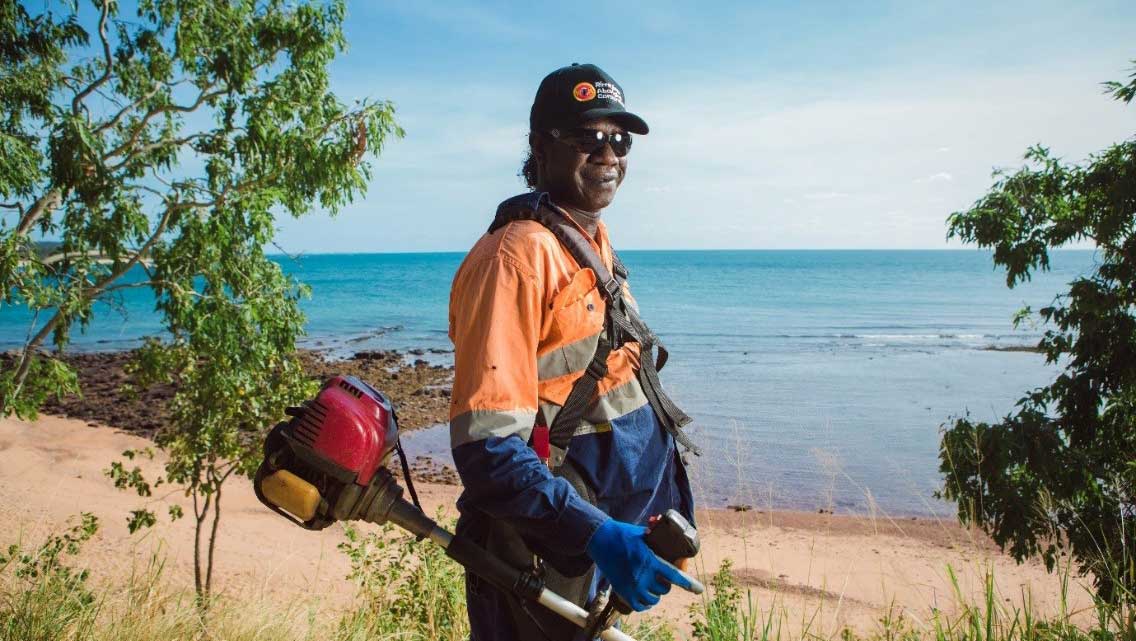 Local businesses and industry stakeholders can now access the latest information about employment opportunities and business capabilities within 28 remote towns across the Territory.
The remote towns jobs profiles are now available.
The Department of Trade, Business and Innovation undertook predominantly face-to-face surveys of over 400 employers across the 28 remote towns, including private business, not-for-profit organisations, regional councils and Australian and Northern Territory Government agencies.
The surveys capture the number of characteristics of business, jobs and job holders in each town.
This is the third time surveys have been undertaken, with 21 towns of the 28 towns reported on previously in 2011 and 2014. In 2017 seven new towns were added. The 2017 job profiles compares variations and trends from the three surveys.
"The survey was a great success, with more than 95% of businesses participating, representing a significant goodwill commitment from employers and organisations in those towns," said Joe Kuhn, Director, Strategic Policy and Research with the Department of Trade, Business and Innovation.
The profiles are intended to inform decision making relating to service delivery, workforce development and enterprise, and job opportunity in each remote town.
It tells government, industry, businesses and contractors about employment opportunities and business capabilities in the towns.
To view the full profiles and snapshot documents go to the Northern Territory Government website.
Territory apprentice best in Australia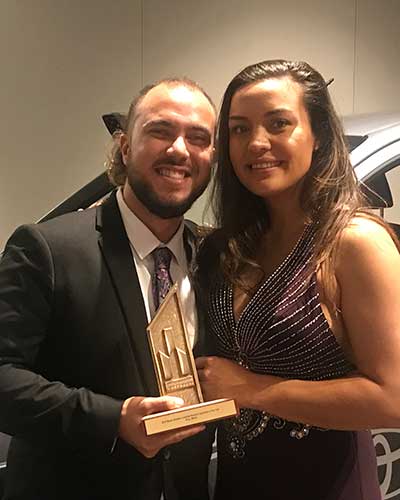 Rory Milner has done himself and the Northern Territory proud by being named Master Builders Australian Apprentice of the Year.
His triumph at the Master Builders National Excellence in Building and Construction Awards in Adelaide is believed to be the first by a Territorian.
"I'm very happy to have won," says the Darwin-born carpenter. "It was quite a shock."
Rory, 29, who gained an ATAR score of 90 in year 12 at school, didn't start his apprenticeship until he was 26.
He was working as a labourer for Territory born-and-bred commercial construction company Sunbuild when he approached managing director Neil Sunners and asked to be given an apprenticeship.
Rory was delighted when the boss agreed.
"He took a gamble with me - he might have thought that I was too old and would be set in my ways - but I think that gamble has paid off."
Mr Sunners says: "Sunbuild are very proud of what Rory has achieved over the short time he has been in the industry and we are confident he will be an asset to the industry in the future."
Master Builders Australia chief executive Denita Wawn says: "Congratulations to Rory for his outstanding achievement. He's done himself proud and is a role model for apprentices in our industry and those considering embarking on a career in building and construction.
"We also recognise the contribution of his employer Sunbuild, which took Rory on as an apprentice, and gave him training, support and opportunities to develop and excel.
"Rory is a driven, focused and hardworking individual who seeks responsibility and thrives on tackling new roles.
"He has stepped into leadership roles on numerous projects he's been involved in and uses his knowledge to mentor others and share his skills and experience.
"His award highlights the fantastic opportunities that our industry offers young people to build fulfilling and rewarding careers. We want more parents and teachers to be aware that training to obtain a building trade qualification is as valid as a uni degree."
And Master Builders Northern Territory Executive Director Dave Malone says: "Throughout Rory's career with Sunbuild he has constantly been allocated additional responsibilities and supervisory roles due to his skills, experience and work ethic.
"On every project he has worked on he has been in charge of various aspects of the build, from managing a crew of direct hire employees, managing subcontractors and organising suppliers.
"Master Builders NT are very proud of what Rory has achieved over the short time he has been in the industry and we are confident he will be an asset to our industry in the future."

Last updated: 09 April 2019