Business bulletin - 1 February 2018
Behind the wheel of innovation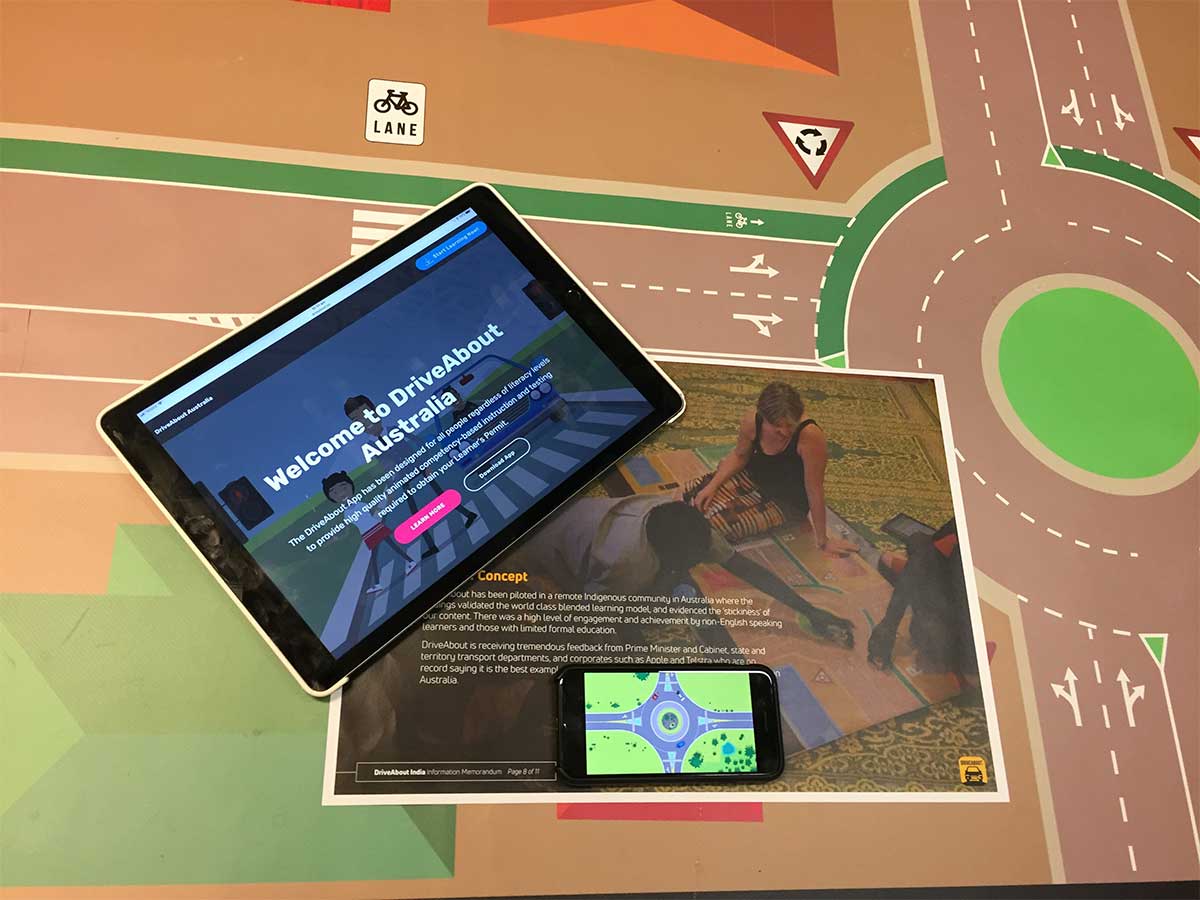 The latest project supported by the Business Innovation Support Initiatives (BISI) scheme is shaping up as a world beater.
DriveAbout, an app aimed at giving young people, particularly Aboriginal Australians, the tools to pass the theory test and obtain their learner's licence has attracted attention from governments, automobile associations and insurance companies.
Entrepreneur Clint Hoffman of Darwin-based Ambrose Solutions has been awarded a $50,000 BISI grant to 'gamify' the app.
The animated driving skills game is part of the drive to help people pass the theory test and make Northern Territory roads safer.
BISI, which is managed by the Department of Trade, Business and Innovation, provides vouchers and grants to innovators.
Grants of up to $60,000 are awarded in rounds - round 5 is open until 18 April 2018 - and vouchers up to 60% for eligible projects with a maximum of $25,000 all year round.
"The whole idea of helping innovators is great," says Clint.
To find out more about the BISI program go to nt.gov.au/bisi
For more information call (08) 8999 6643 or email innovation@nt.gov.au
Business and industry stakeholder updates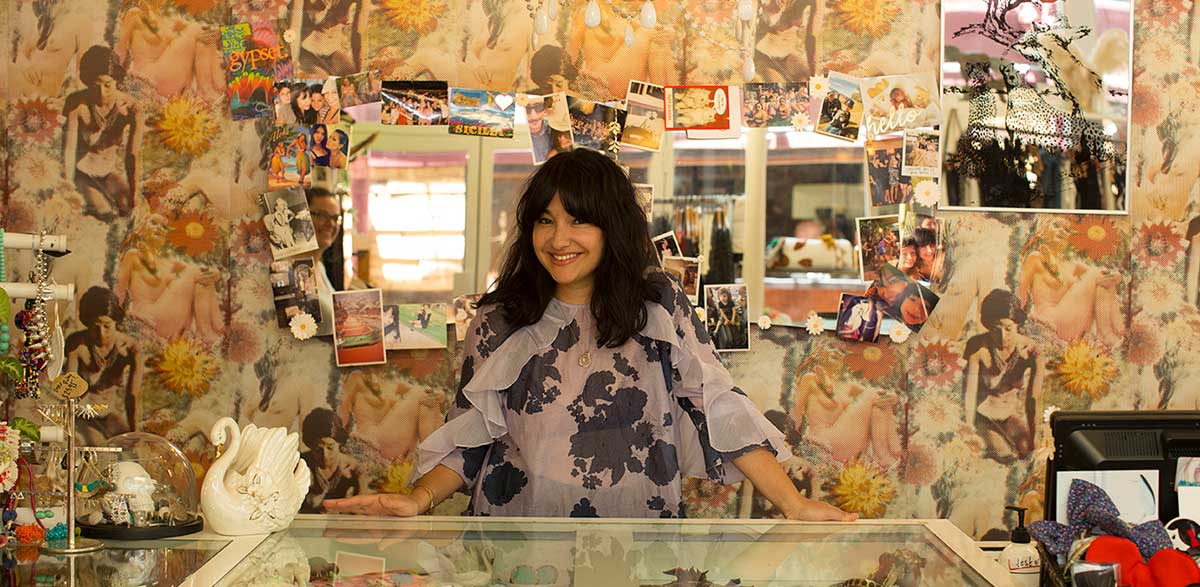 Are you looking for support and advice to start or grow your business?
The Department of Trade, Business and Innovation are hosting a series of business programs and service updates across the Territory during February.
Businesses and industry stakeholders are encouraged to attend and hear more about programs and initiatives to support innovation in our regions and assist Territory businesses, not-for-profits organisations and Aboriginal enterprises to start, run, grow.
There is a range of support services, programs, innovation initiatives and grant funding that will be discussed on the night by the Business and Innovation NT team.
Places are strictly limited and you must register to attend.
The roadshow will travel to all major centres in the Territory, session details include:
For further information please contact 1800 256 923 or email business@nt.gov.au
Driving economic development in the regions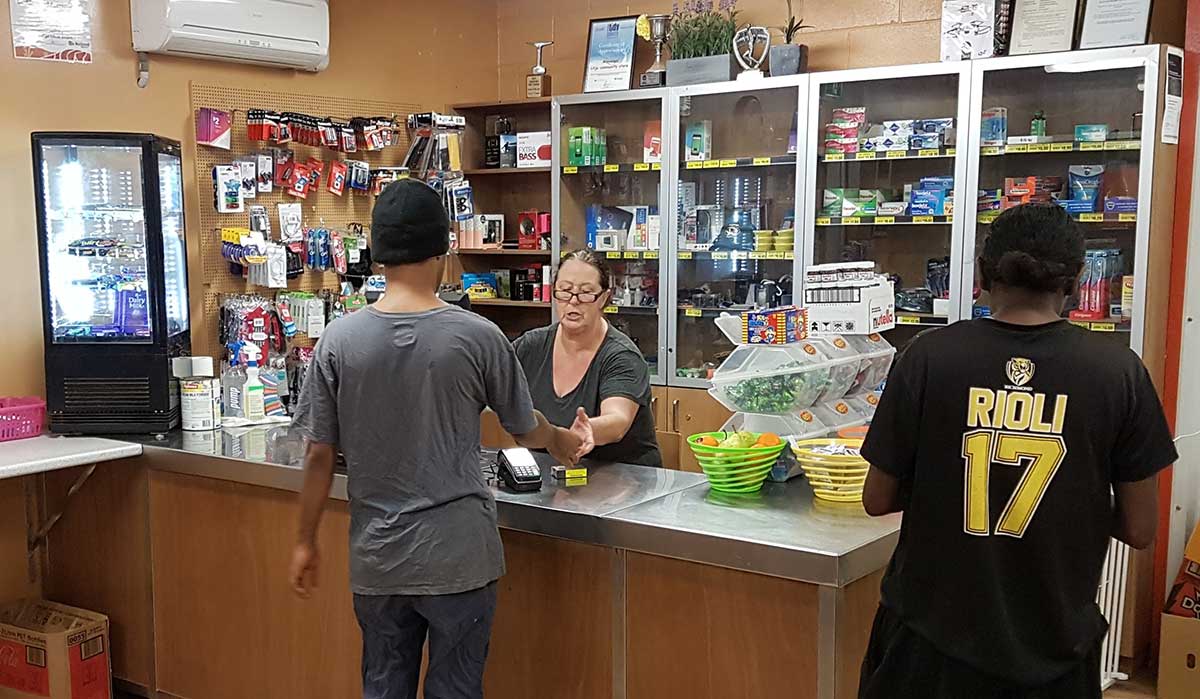 The Remote Aboriginal Development Fund is set to make a big difference in the bush.
About $1.7 million has been awarded to 43 projects run by Aboriginal enterprises, partnerships and not-for-profit organisations.
For instance, a $50,000 grant will help the Areyonga store, 220 kilometres west of Alice Springs, replace its evaporative cooling system with four ceiling inverter air-conditioners.
Store manager Michael Van Der Wegen says the air-conditioners will allow the store to be kept at a 'much better' temperature.
He says the temperature inside the shop rose to 48℃ a couple of weeks ago when the evaporative cooling system shut down because of a water shortage caused by a major leak.
Areyonga store, which is run by Michael, his mother Sally and five local staff, plays a vital role in community life.
"We're the lifeblood of the community," Mr Van Der Wegen says. "Local people tend to shop meal by meal, so good, fresh food is very important."
The community is also sometimes cut off by flooding and damaged roads, making the store even more crucial.
Other grants have been awarded to the Gumatj Corporation, Hermannsburg Historic Precinct, Aboriginal Peak Organisation Northern Territory and the Baniyala Garrangali Aboriginal Corporation.
AGES and mining expo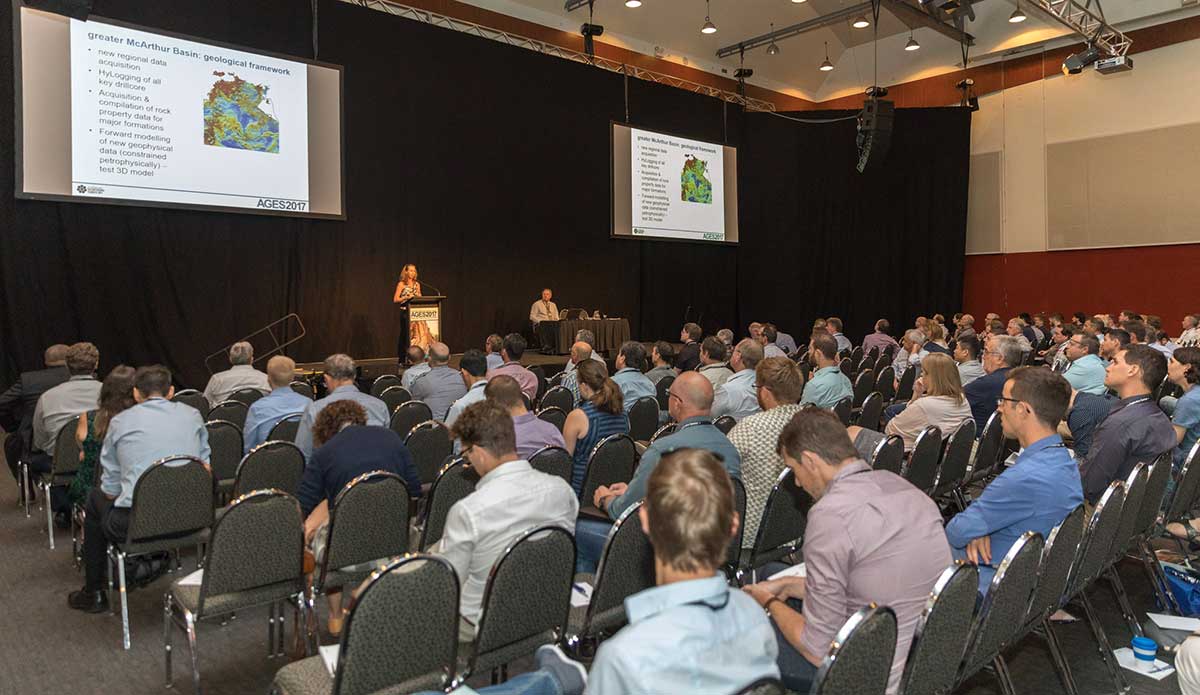 Registrations are still open for the Territory's premier resources exploration event, the Annual Geoscience Exploration Seminar (AGES).
AGES is a technical conference that attracts around 200 delegates to hear the latest insights into the Territory's resource sector.
The conference presents a unique opportunity to access the latest exploration ideas and geoscientific data from the Northern Territory. It is also a great opportunity for industry to network together and share learnings from the exploration programs.
Seminar highlights include:
Release of new geoscience data and information from the NT Geological Survey, generated through the Territory Government's Creating Opportunities for Resource Exploration (CORE) initiative
Technical updates on successful exploration programs and new discoveries of gold, base metals, battery commodities, oil, gas and more.
A major release of information and updates on new Geoscience Australia-NTGS collaborative programs across the Barkly region under the Exploring for the Future initiative.
Practical information to help with issues such as land access and titles.
AGES will be held in conjunction with the Mining Services Expo, which will showcase Northern Territory businesses and their capabilities to support your exploration and mining ventures.
Business and Economic Development Officer Mike Steller said "there will be 40 exhibition booths occupied by businesses displaying to the mining and exploration industry."
"This is a great opportunity for local businesses to meet with industry representatives and discover new business opportunities through supply and service to these sectors."
Exhibition spaces are still available, If you are interested in exhibiting or would like further information please contact (08) 8951 8502 or email michael.steller@nt.gov.au
AGES and Mining Services Expo will take place from 20 to 21 March 2018 at the Alice Springs Convention Centre.
To register or find out more go to Primary Industry and Resources website
Attracting business events to the Territory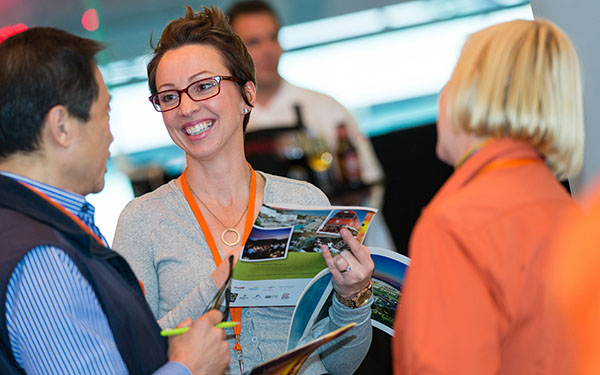 Conference planners considering the Territory for their next business event have been given even more reason to choose the Northern Territory (NT) following the launch of a new Northern Territory Business Events Support Fund.
Under the fund, organisations can apply for financial assistance of $100 per delegate, up to $50,000 per event, allowing the Territory to compete more aggressively against rival destinations.
The fund aims to assist the Territory business events sector to compete more aggressively with rival destinations, by providing support funding assistance to organisers of qualified business events, including association and corporate meetings.
Andrew Hopper, Acting Deputy CEO of the Department of Tourism and Culture indicated that the financial assistance for qualified events was designed to complement the NT Government's Buy Local policy, with funding steered towards those elements which require involvement by local NT businesses.
"This may range from covering costs for a local keynote speaker, a welcome function, gala dinner or perhaps a technical touring component in any of our key business event destinations which include Darwin, Alice Springs and Uluru," he said.
The Fund is being administered by the Northern Territory Government, through the Department of Tourism and Culture's Northern Territory Convention Bureau (NTCB).
For more information go to the Northern Territory Business Events Support Fund page

Last updated: 09 April 2019