Business bulletin - 7 February 2019
Business on board with incentives program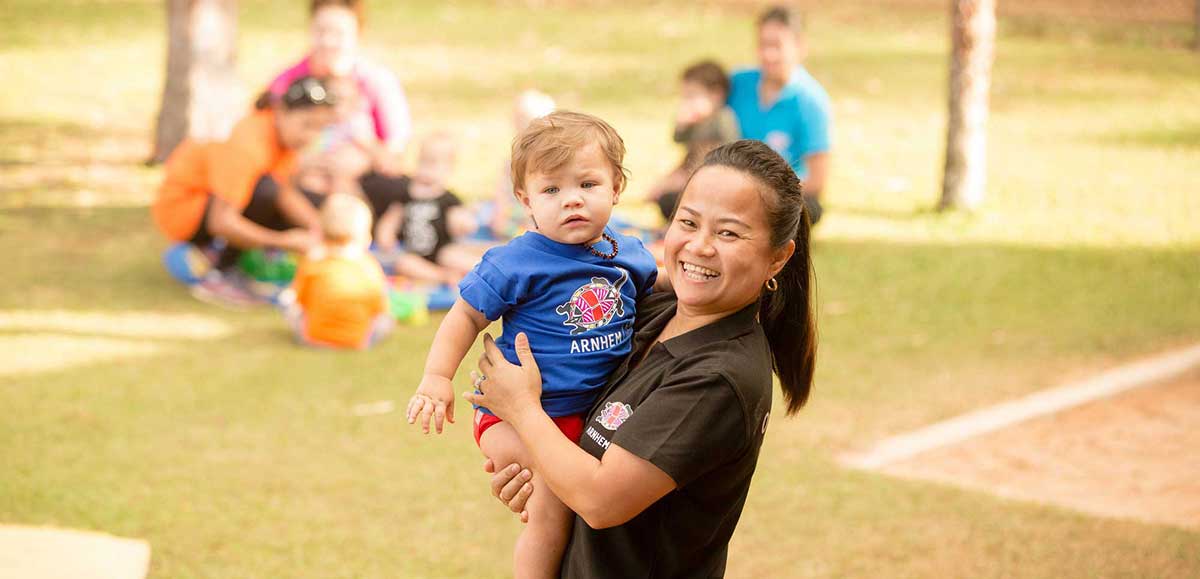 Local businesses are taking advantage of the new Welcome to the Territory Incentives program to attract staff for hard to fill positions.
The Welcome to the Territory Incentives program aims to boost and retain the Territory's population by attracting interstate workers into high priority occupations.
Executive Director for Business and Innovation NT Jason Howe said there has been strong interest in the program following industry workshops in Darwin, Katherine and Alice Springs late last year.
"Ninety–five businesses have now registered to participate in the program since applications opened in November.
"Territory businesses who are unable to fill positions on the high priority list with a local person can still register for the program and extend their search interstate.
"Registration includes access to a promotional kit to help advertise their vacancy, businesses are also able to promote the incentive as part of their recruitment," Mr Howe said.
The incentives apply to women aged between 20 and 39 years, and people aged between 55 and 65 years, who apply for jobs on the high priority list.
Roles recruited to so far include; community worker, sales and marketing manager, university lecturer, finance manager, retail manager, accountant, Aboriginal and Torres Strait Islander health worker, property manager, childcare worker and CEO / managing director.
The Welcome to the Territory Incentives program, is a key action of the 2018 to 2028 Northern Territory Population Growth Strategy.
The government is investing $19 million over seven years to attract around 2,600 people to the Territory within two years and retain them for at least five years.
For more information about the Welcome to the Territory Incentives program or to register your business go to The Territory website.
Creating local jobs and turbocharging tourism


Artist impression of the new George Brown Darwin Botanical event and visitor centre.
Construction of the new George Brown Darwin Botanic Gardens visitor and event centre is expected to create more than 45 local jobs.
Earlier this week local construction company Sunbuild were awarded the contract to construct the new centre.
The works are part of the Northern Territory Government's $103 million Turbocharging Tourism stimulus package to attract visitors and create local jobs.
Around $9.9 million is being invested to enhance facilities and improve the visitor experience at the George Brown Darwin Botanic Gardens.
The events centre, which will be able to cater for around 200 patrons will be available for business events, community events, and other private events, with interpretive exhibits leading visitors out into the gardens.
It will also offer indoor, air-conditioned, all-season event facilities in-line with those offered at botanic gardens around Australia.
The design for the visitor centre includes an interpretive timeline display that will describe the history of the gardens since its inception at Fannie Bay and will provide visitors with an understanding of the many unique features of the gardens and its collections, including a Larrakia Aboriginal seasonal calendar exploring traditional stories and indigenous botanical knowledge.
There will also be a space for staff to greet visitors and provide information plus a small retail space for Territory made souvenirs.
To find out more about Turbocharging Tourism go to the Turbocharging Tourism website.
Lithium mine breaks new ground with mineral lease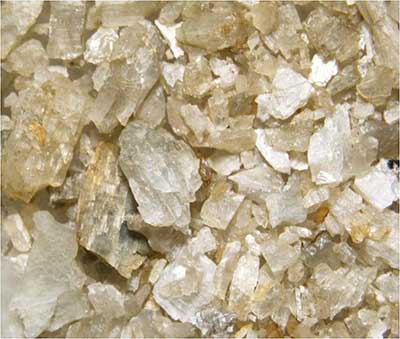 Photo: Lithium ore from the Territory's Finniss project.
A new mining industry for the Northern Territory could be in operation within a few months.
The highly prospective Finniss Lithium project, 90 kilometres by road from Darwin, has been granted the first ever lithium mineral lease by the Northern Territory (NT) Government.
Lithium Developments (Grants NT) Pty Ltd, a division of ASX-listed Core Lithium, still has several steps to go before it can start mining, such as completing a definitive feasibility study and firming up finance.
Core's Managing Director, Stephen Biggins, says the mineral lease is a 'key regulatory' step towards production.
"We are grateful for the strong support of the NT Government in enabling us to be part of a bright new future in the development of the renewable energy industry chain for the Territory."
Mr Biggins says the NT Government was supportive in promoting the project and has linked the company with potential partners and offtakes overseas.
A mine would create up to 150 jobs during construction and 90 during operation.
The project has a JORC compliant resource of 7.1 million tonnes at a high grade of 1.4% lithium oxide.
At today's price, this would generate about $140 million during the lifespan of the mine as highlighted in the project pre-feasibility study released in 2018.
Core is continuing exploration and has strong expectations that the resource will be increased substantially in 2019.
The company has an offtake agreement with one of China's largest lithium producers and interest from several other producers in China, Korea and Europe.
Lithium, which is the lightest metal, has many uses, including in air purification, optics and metallurgy.
But the greatest demand is for lithium batteries used in electric cars.
Mr Biggins says the demand for lithium and lithium batteries for electric vehicles is growing 'exponentially' – by more than 50% year-on-year globally.
China alone wants seven million imported and local cars every year to be electric within six years.
Mr Biggins says the Finniss project is an ideal site.
No chemicals are required to turn lithium ore into concentrate, which will be processed at the site and then shipped by road to Darwin Port for export.
Core Lithium also has four copper, zinc and lead projects in the Territory.
Check out what's on at AGES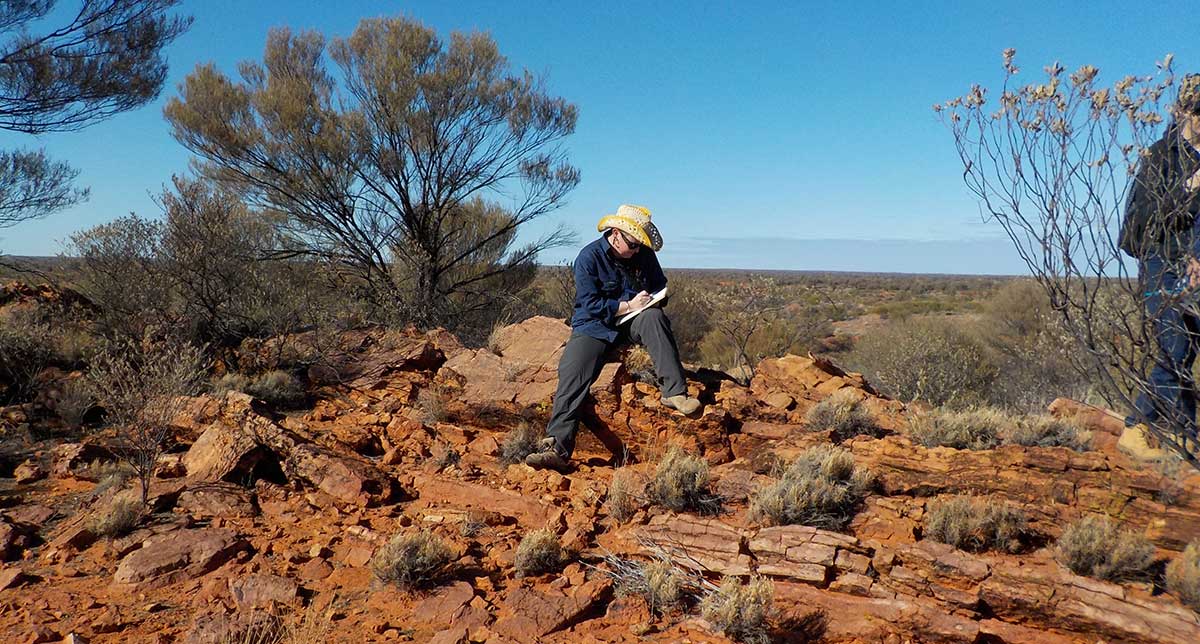 The program for the Territory's premier exploration event, the Annual Geoscience Exploration Seminar (AGES) has been released.
AGES, which takes place in Alice Springs, promotes the growth of the Territory's resources sector by bringing together people from across the industry to share their expert knowledge.
The forum also provides an opportunity to network, and learn about the very latest technology and discoveries in the Territory's resources exploration.
This year's program will include nine companies presenting on their successful exploration programs in the Territory.
Other highlights of the program include:
presentations on new findings and data from the NT Government's record four-year, $26 million Resourcing the Territory exploration initiative
discussions on data from major collaborative programs between the Northern Territory (NT) Geological Survey, Geoscience Australia and CSIRO
the latest updates on promising new base metal discoveries in the Aileron Province and the developing lithium deposits of the Bynoe field
presentations on the geology and oil and gas potential of the Amadeus Basin
new insights into gold mineralisation and exploration success from the NT's three main gold provinces
a pre-conference showcase by Geoscience Australia on new datasets acquired over the Tennant Creek-Mount Isa region as part of the Exploring for the Future program.
AGES also incorporates the Mining Services Expo, which showcases NT businesses and promotes Territory local contractors.
The event will take place at the Alice Springs Convention Centre on 19 and 20 March 2019.
To register or find out more information go to www.ages.nt.gov.au
Business Upskills is back in 2019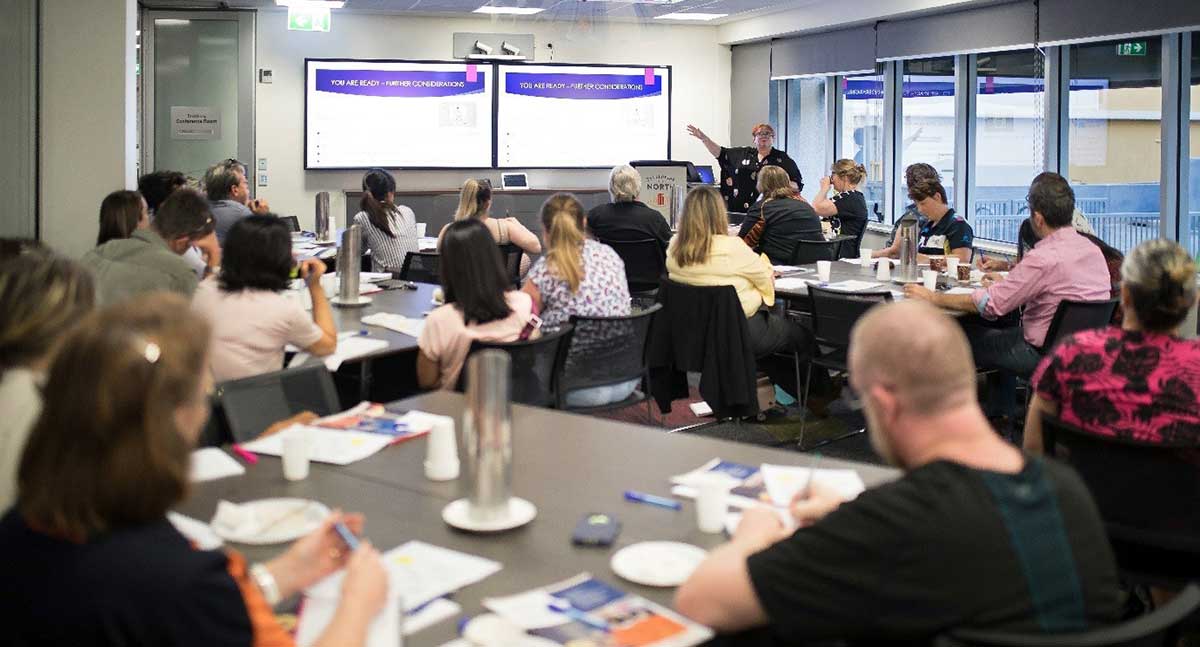 If you're looking to develop your business in 2019 the Business Upskill workshop series has something for everyone.
Business Upskills is a program of practical, hands-on and informative workshops facilitated by industry experts to help business owners develop and strengthen their businesses.
Held around the Territory, throughout the year, Upskills workshops also provide the business owner with valuable networking tools and access to further support programs.
The workshops target established businesses and cover topics such as; marketing, social media, finance, management and human resources.
Upcoming workshops in February include:
Advanced social media in Katherine on 19 February
Financial health check in Alice Springs on 20 February
Financial health check in Darwin on 28 February.
All Business Upskills workshops are free.
To find out more or to register for an upskills workshop go to www.upskills.eventbrite.com
Our small business champions are also available to assist you identify the types of support your business can access. You can also get support with networking, contacts, information tools and resources.
To discuss your business needs contact your small business champion today.

Last updated: 09 April 2019