Innovator in Residence program
The Innovator in Residence (IiR) program aims to provide proactive mentoring and support to small-medium enterprises in the Northern Territory (NT).
The program aims to increase the survival rate of small businesses, help commercialise research and development, create and retain jobs in the NT, improve the local economy, and increase opportunities for partnerships between the public and private sector.
For entrepreneurs, the IiR program is a business diagnostic that brings a unique opportunity to work with an expert, accelerating the business performance and the commercialisation potential.
The IiR program can support your business by introducing you to:
investors with access to finance
knowledge partners and universities across Australia and internationally
intellectual property (IP) experts and key IP lawyers
Australian and international business networks.
Innovator in Residence, Helen Ujvary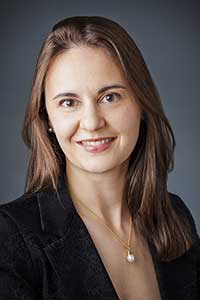 Helen Ujvary is our Innovator in Residence and the Australian Representative of Oxentia Ltd (formerly the international management consulting division of Oxford University Innovation) and the managing firector of Agilis Consulting Pty Ltd.
Since 2004, Oxentia has delivered services to a worldwide customer base of public and private sector clients in over 60 countries, and is a key part of Oxford's Innovation Ecosystem.
Helen is also consulting for the National Institute of Health Research, funded by the United Kingdom (UK) Department of Health and Social Care, to help find global disruptive technologies to address UK health and social care priorities.
Previously, Helen was the Australian Representative for Ferghana Partners, a UK and United States based investment bank that focused on the bioscience sector.
In 2007, Helen became a dual finalist for the Telstra Business Women's Awards in South Australia.
With a strong background in assisting technology companies find international partners and investors, Helen holds a Masters in Biotechnology from Canterbury University in Kent, a Masters in Chemical Engineering from Oxford University, a Diploma from the Australian Institute of Company Directors and an MBA from Adelaide University.
Contact
The Innovator in Residence holds one-on-one sessions each month. For further information or to book an appointment, please contact us today:
Department of Trade, Business and Innovation
Business and Innovation NT
Phone: 08 8999 6643
innovation@nt.gov.au
Last updated: 22 June 2018